Marco Pericci /
Cross-selling: what is it and how can you cross-sell to sell more?
Cross-selling is a key activity intended to increase e-commerce sales. Its process is based on suggesting to users additional items related to those they have already purchased.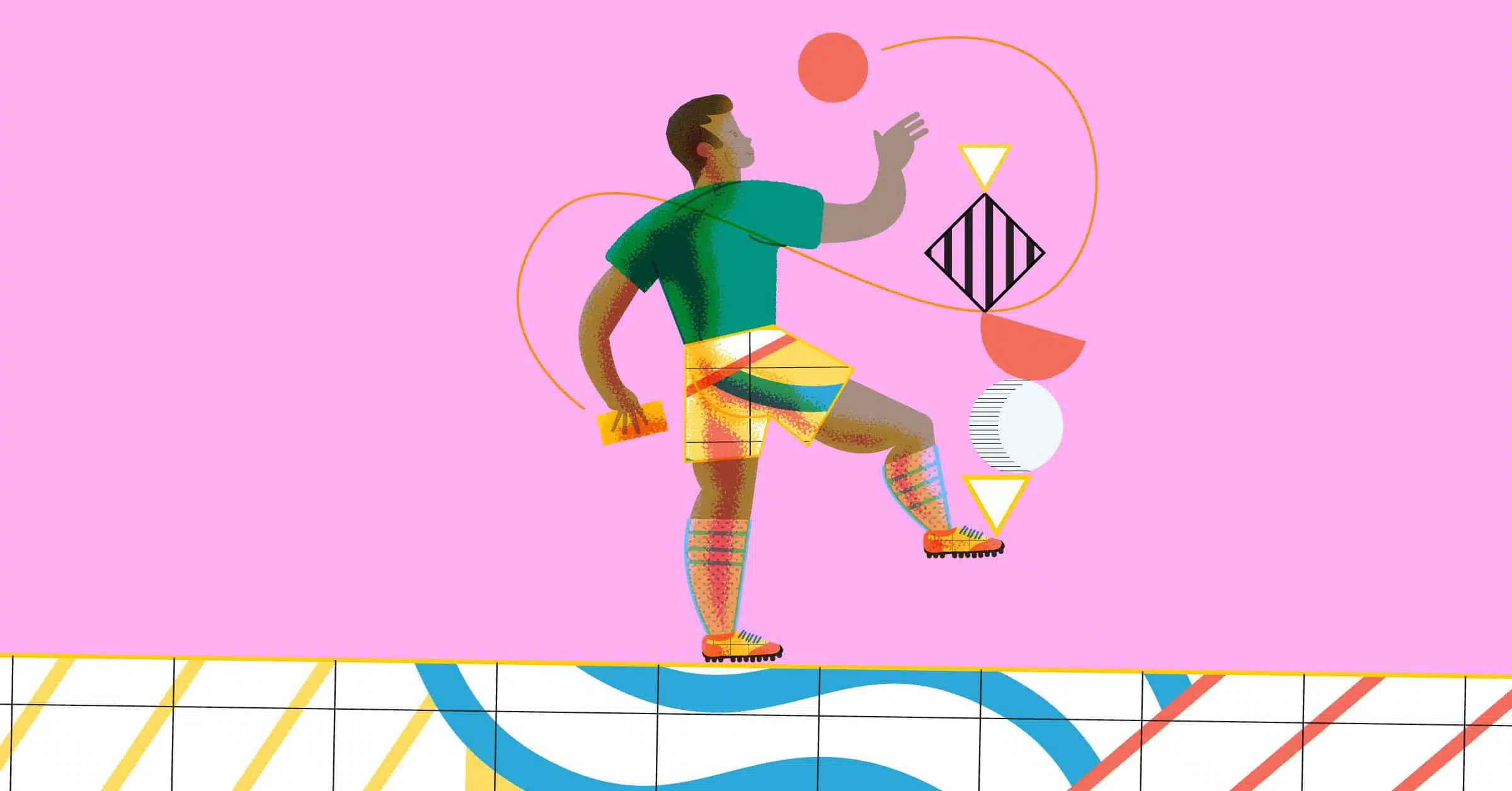 illustration of Francesco Zorzi
This technique relies on the users' need – whether known or unknown at the time cross-selling suggestions are given – for a full shopping experience. Also, it helps increase conversion rates and works on Customer Lifetime Value (CLV), which is the amount of money one customer is expected to spend on a brand throughout their relationship.
It is clear, therefore, that a cross-selling strategy becomes crucial for the success of all sales businesses, whether physical outlets or e-commerce websites. In particular, regarding the latter, we are going to see how online cross-selling activities can be improved.
What does cross-selling mean?
Besides its literal meaning, cross-selling refers to a sales technique aimed at increasing profits by selling additional items related to what customers have already bought or are about to buy. In some cases, this concept goes hand in hand with bundles, i.e. sets of combined products to be sold at a discounted price.
Hence, cross-selling means selling related items for the user's benefit. The efforts made to optimize cross-selling offers must be driven by the leading principle of providing customers with what they actually need.
In other words, cross-selling techniques should not be used just to clear the e-commerce warehouse of stock; indeed, the same result could be achieved in another way, e.g. by optimizing shipping and customer services.
The difference between cross-selling and upselling
Cross-selling and upselling techniques are similar in theory – since they both suggest to users some new ideas related to the products or services they have just purchased or searched – but they are different in practice: cross-selling prompts related items without displacing the users' original choice, whereas upselling encourages them to buy higher-end products by offering alternative or upgraded versions.
Cross and up-selling are not always alternatives to each other: depending on the products and the customers involved, these two sales strategies, which are usually applied to increase online revenues, may work together or exclude each other. Each option must be weighed with the utmost care.
When do you cross-sell?
Before analyzing when this sales technique must be properly employed, so as to suggest additional products or services for the customer's benefit, we need to understand when these actions must be taken.
The main tools we are referring to are pre- and post-purchase cross-selling, i.e. selling related items before or after the customer has placed and completed an order. When is the best time to optimize these strategies?
When they are truly needed. One of the possible drawbacks of some e-commerce cross-selling strategies is causing annoyance to customers – or prospects – by overwhelming them with massive amounts of promotional hints.
"No single approach or rule dictates the best time to cross-sell. However, by remembering the central goal of cross-selling — to persuade a customer to purchase a service that complements their original purchase — you can time the sale just right. Simply put, the best time to cross-sell is when the sale makes sense".

instapage.com/cross-selling
As claimed in the cross-selling guide by Instapage, "the best time to cross-sell is when the sale makes sense." Customers and their needs must always come first, and any cross-selling strategy will be applied at a later stage, for example on product pages, at check-out or after the purchasing process is completed. Each step must always be closely monitored in order to see who clicked on prompts, how far they went and which conversion rate was achieved.
How do you cross-sell?
No strategy aimed at boosting online sales should be implemented without accurate planning, and cross-selling marketing is no exception.
In fact, before reaping the benefits, all the essential steps aimed at developing a successful cross-selling strategy must be established.
Spot the best matched articles
First, you need to analyze your catalog and spot the best pairings of articles that are guaranteed to bring positive results. Surely, users' past orders will also provide useful clues on products that have already been purchased together.
While it may be tempting to make your own assumptions based on what you already know about cross-selling activities, you must always keep an eye on experience-based evaluations. What do people want? Which items do they combine?
On the one hand, new solutions are provided, and on the other, successful ones are strengthened.
Analyze your target
After you have identified the best products for your cross-selling strategy, you need to start a new phase of cross-selling marketing: the audience analysis.
What are your customers doing? How do they behave? And, above all, which groups of buyers are most likely to be won over by product combinations? Successful cross-selling campaigns develop around the real needs of your audience, which can only be identified after performing a thorough analysis of the target audience. How can you do it?
You may start from an analysis of your buyer personas, known as the ideal types of customers that help you focus on who should purchase your products or services.
Choose your format and technique
There are different ways you can turn your cross-selling idea into an e-commerce cross-selling strategy. Your task – or rather, a web marketing online sales strategist's task – is to find the most appropriate solution, based on products, target habits and market type. For example, websites similar to Bugaboo – an e-commerce that sells strollers and has a landing page for each product sheet – dedicates a whole section to necessary accessories.
Beware of mistakes, though. It must be clear that cross-selling is not just a matter of turning selected, related articles into an algorithm: it is about sensibly combining sales with targeted, tested and optimized strategies.
Analyze your results
According to smallbizgenius.net, the benefits from cross-selling are massive once you find the turning point. The chances of selling to existing customers range from 60 to 70%, against 5 to 20% when it comes to new customers instead.
"The probability of selling to an existing customer is 60-70%."
This is the reason why cross-selling is worth doing. If you want to increase results, you have to monitor and analyze what you have done so far and make decisions accordingly: Is this strategy working? Should anything be changed? How?
A data-driven approach to cross-selling marketing will make a real difference.
Cross-selling: cases and strategies
Before committing yourself to any cross-selling activities to boost e-commerce revenues, you should take a look at the following examples that have been selected for you: they will help you understand a world that offers plenty of opportunities to anyone who will be able to shape them according to their own needs.
The most common strategy used involves displaying additional pages of complementary products below a given product page. Amazon™ is unrivaled here.
Further steps can also be taken by email: when an order confirmation email arrives, the recipient may opt to purchase some additional items as a result of a cross-selling strategy.
A similar tactic is also applied on the Leroy Merlin™ online store: item combinations are shown in a highlighted box where a call-to-action button invites users to drag each item into their shopping cart.
The following examples are also related to the home furnishing sector.
One cross-selling practice used by Ikea™ suggests related items to users long before they reach the desired product page. In fact, by using FacebookTM tags, one can immediately start to have a clear definition of the possible item combinations to purchase.This will help us focus on the type of strategy we are facing: fluid, diverse, creative, yet based on analytical and experience-based observations.