E-commerce marketing, Storie e Scenari
Marco Pericci /
E-commerce branding: how to strengthen your online store brand
Imagine your online store is like a person standing at a concert in a crowd of other e-commerce audience members. It is so crowded that picking out your store from a distance — out of all those competitors — is as hard as scaling a mountain.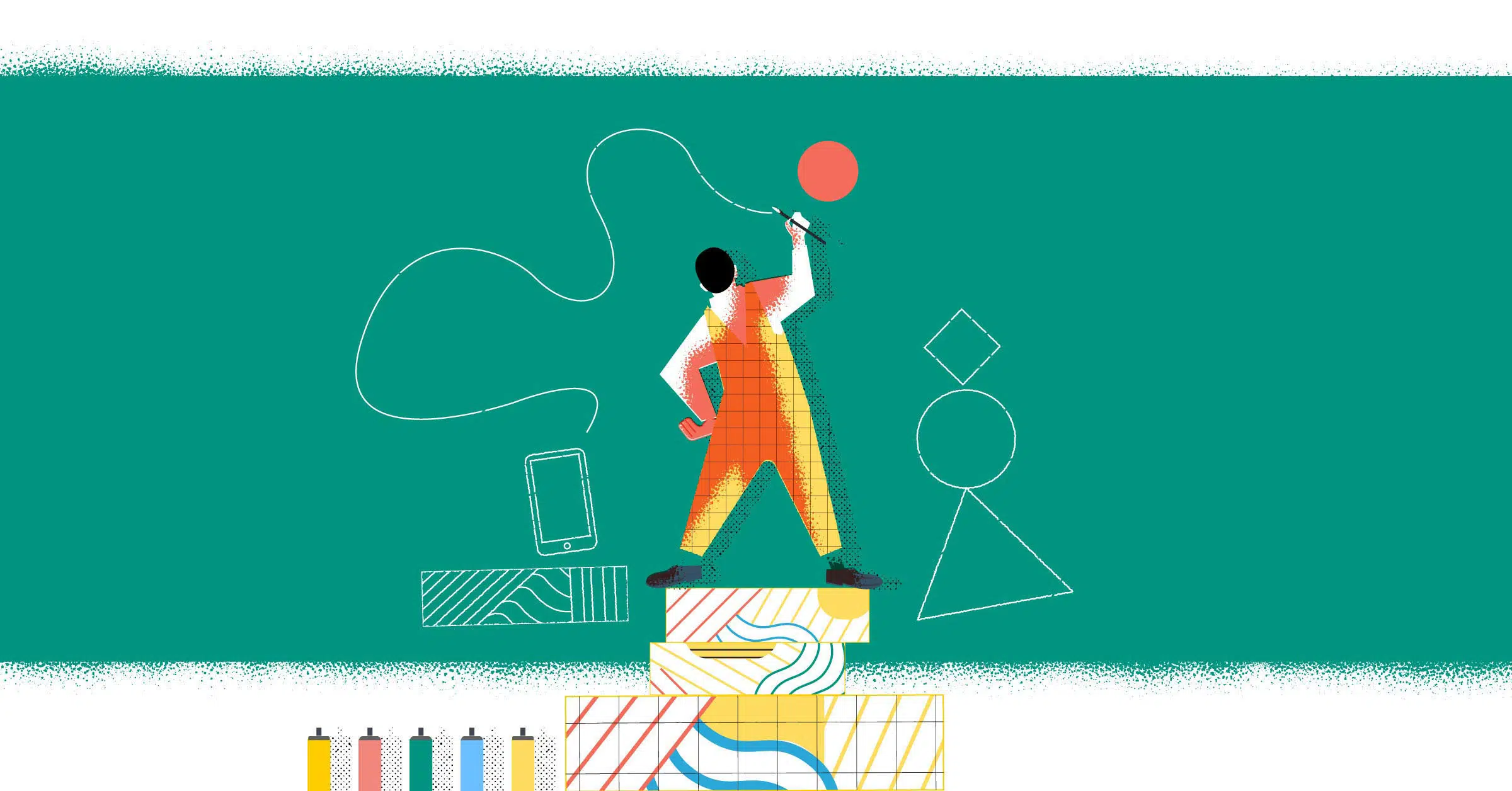 illustration of Francesco Zorzi
Now that you have this image in your head, I'm here to tell you that there actually is a way to make your store stand out in a crowd. Every problem has a solution, and this one is called e-commerce branding. If you want to stand out in an increasingly competitive market, you need to strengthen your online store's brand.
But how do you do this? The key concept is recognizability. First, you have to be clear about your brand's personality. What makes it unique and different from other online stores with products like yours? You need to understand how people perceive your company, what clicks in the minds and hearts of consumers when they think about your products.
If you're still unclear about this, try to clarify it. If you do have a good idea, work hard on a targeted strategy to positively influence people's perception of your brand. Try to reach people on an emotional level, because people buy values and feelings, not just products.
Now let's get to the heart of e-commerce branding: understanding how to build a strong brand strategy and make your online store shine so intensely that anyone could pick you out at a crowded concert.
What is brand strategy?
Your brand strategy defines how your brand is positioned, the image that comes to people's minds every time they think about your product.
It's a bit like your brand's vital organs, and it affects why people choose you over other brands.
What are these branding elements that are so important they can make or break your e-commerce business? Let's look at them together:
MISSION: the expression of your brand's goal and values.
VISION: how you see your company in the future, your objectives that will help you develop your business according to your vision.
VALUES: the qualities that connect your brand to your customers, helping them recognize and choose your products.
BRAND IDENTITY: the way you communicate your brand's values and mission through your name, logo, corporate image, slogan, tone of voice, story, and the platforms you use to reach customers. – website, social media, email marketing, newsletter, and all offline communication.
Each of these parts plays an active role in your e-commerce branding strategy. Once you've defined these aspects point by point, you'll be well on your way to giving your online store a distinctive personality like none other.
When you stand out, current and prospective customers notice you and it's easier for them to choose you for the value you add. Not only do your products solve their problem, but you'll better communicate how what you do and how you do it directly meets their needs.
So what does developing a strong marketing strategy involve? In a word: advantages. Advantages for your e-commerce and therefore your business.
The advantages of giving your e-commerce business a strong brand
What are the specific advantages of having a powerful brand for your e-commerce business?
Well, first of all is trust, which comes out of all the effort you put into having an effective relationship with your customers. They chose you and would choose you again because you have created conditions in which they see themselves in your company's values thanks to your e-commerce branding.
This magical thing called trust drives other benefits by generating relationships and connections with consumers and a desire to shop in your online store.
What do all these connections translate into other than a sense of belonging to the essence of your brand?
As a customer, I recognize myself in a system of values that I share with a company and its products.
I embrace its philosophy and my trust is converted into purchasing, generating sales in the brand's online store.
As you can see, branding and e-commerce go hand in hand. While branding can exist without e-commerce, e-commerce definitely can't exist without branding. The best it could do is barely get by with a brand strategy in need of better development.
If this sounds like your e-commerce site, you better do something about it before competitors one up you and take a piece of the business that could have been yours.
How to strengthen the brand of your online store
We've seen how important it is to position your company so that it can profit as much as possible from online commerce. Knowing who you're talking to, how to set yourself apart, what you want, and how to communicate your brand identity are part of a greater project that will make your e-commerce thrive.
How do you strengthen the brand of your online store after having decided how to position it?
Here are some useful tips to improve the e-commerce branding of your business:
Work on an original visual identity that fully reflects who you are and what you do. This includes creating a logo, choosing your brand color, and defining a coordinated image — dealing with all the photographic and stylistic aspects.
Choose the tone of voice for your brand's personality: is it more formal or informal?
Make sure your brand's visual and verbal language is always consistent on every communication channel. This helps people recognize it.
Talk about your brand and share your story. Your customers will feel engaged, and it will help you establish a bond with them. You can have a section of your website for storytelling or you can share it on social media, in your newsletter, and so on.
Focus on the quality of your product. It might seem obvious, but if your product doesn't meet customers' expectations in terms of quality, your branding strategy will fall flat even if you have an amazing image and voice. Then you risk customers not returning to your e-commerce store.
Customize your packaging as much as you can. Make customers feel like you've thought of every detail and that even your packaging says something unique and memorable about you.
Enhance your customer experience on your e-commerce site. Ask yourself if browsing is a pleasant experience, or could something could be improved to optimize user experience.
You'll see that when you improve these aspects, your e-commerce business and your branding will come into synch. And this will be a turning point for your business and so your sales, as we talked about our with a few basic tactics.
E-commerce branding strategy: a few final tips
We've seen how important it is to work on your e-commerce branding strategy and the difference you can make by supporting your business action with a targeted, solid marketing strategy. Once your brand is strong, you can focus on sales.
This is when you'll face new challenges in growing your business. One of these is logistics management: checking orders, choosing the right carriers, and updating customers on shipment statuses.
Maybe this seems daunting but automating it makes it all a breeze. Don't believe us? Try our platform and get a dashboard that automatically manages your online sales. No more endless hours managing everything, taking valuable time away from growing your online store even more.
And nope, that's not just a dream. It's an actual reality that optimizes your work, your resources, and the success of your e-commerce business so you can finally breathe easy.
Breathe in. Look ahead. Invest well. Believe in your project and let it soar to great heights.