E-commerce marketing, Packaging
Marco Pericci /
E-commerce packaging: a guide to avoiding mistakes
We have always stressed the importance of issues such as customer satisfaction, punctuality, accuracy and quality. However, there's another aspect that shouldn't be overlooked by e-commerce businesses: the appearance of products when customers receive them. This refers to much more than products arriving undamaged and in good condition; it also includes the visual aspect of their packaging.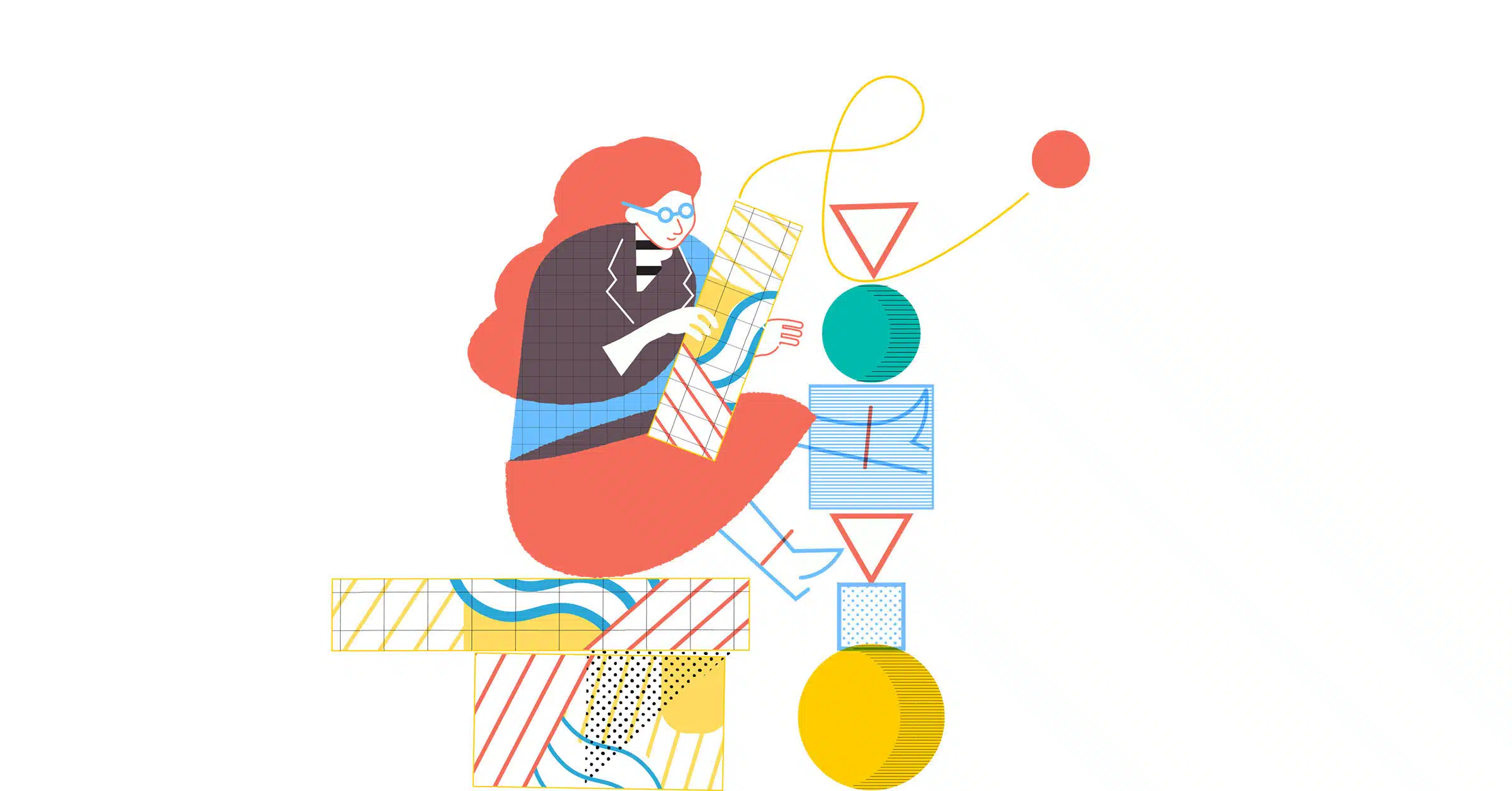 illustration of Francesco Zorzi
We are essentially talking about e-commerce packaging which, on the one hand, can boost users' shopping experience and, on the other hand, allows brands to stand out in order to be recognized quicker and appreciated for their choices.
Let's see which features will make e-commerce packaging look safe and sound and foster customer satisfaction at the same time.
What is packaging for e-commerce?
E-commerce packaging relates to designing the shape and features that shipping packaging must have.
Unlike many other types of packaging, e-commerce packaging needs to be immediately recognizable. In fact, whoever sets up an online store has the primary goal of distinguishing themselves from competitors, and using fully customized packaging can help do so.
Why is e-commerce packaging so relevant?
Besides the ability to stand out in the crowd, there are many other good reasons why packaging is such a relevant tool for e-commerce.
In fact, if carefully and skillfully designed, e-commerce packaging will improve the perception of products and, consequently, build stronger brand loyalty to the e-commerce platform where the purchase was made.
What criteria should an e-commerce meet in order to achieve these goals? In general, to win customers over, e-commerce packaging must:
1. Show brand values: a brand can send messages about the company and the way it works through its packaging. For example, when minimal packaging made of recycled paper is used, the first thought to cross the customer's mind is that the brand is embracing a sustainable and environmentally friendly philosophy.
2. Be strong and safe: besides being a mirror of a brand's driving values, packaging is the way e-commerce makes sure that products are delivered in good condition. Depending on how the packaging is designed, customers will have a different perception of how important it is for the brand to protect their products. The best solution is to ship products using strong, robust packaging and as much padding as possible in order to avoid any damaging shocks.
3. Stir up emotions: packaging should stir up emotions when received by the recipient. Emotional aspects must always be taken into account when designing a shipping package.
E-commerce packaging: some useful tips
Let's now see some useful tips to successfully design the perfect e-commerce packaging.
Choose resistant and safe packaging
The first characteristic one will expect from e-commerce packaging is, without a doubt, impact resistance.The product shouldn't be damaged at all during transport and, even if it suffers a bumpy ride, it must be safe and in perfect condition until it arrives at its destination.
Safe and resistant packaging is essential for successful shipments.
Sturdy packaging doesn't need to be bulky; in fact, several flexible solutions allow e-commerce to safely preserve the products and at the same time save space during transport or in warehouses.
Opt for essential and user-friendly solutions
If shipping, transport and delivery are well-executed, then how could your customer's satisfaction be spoiled once everything has gone as planned and the package has reached its destination? Cumbersome and unfriendly packaging may be the problem!
We cannot fail to mention the 'Frustration Free Packaging' program, launched by Amazon a few years ago, aiming to reduce both waste and excessive packaging stress, caused by oversized packaging or boxes made with special materials that are hard to dispose of. In the end, customers are grateful to be delivered minimal packaging that's easy to handle in every way.
The environment must come first
Producing space-saving and easy-to-use packaging is also linked to another important issue: sustainability.
In this regard, e-commerce are recommended to recycle boxes and packaging as much as possible. Not only is this choice driven by environmental responsibility resulting in waste reduction, but it also leads to a significant decrease in packaging costs.
For the most part, consumers seem to be falling into line: a recent study by Nomisma, an Italian independent company that carries out economic research and consulting for businesses, associations and public administrations, reports a growing attention to sustainable packaging when purchasing (54% of respondents say they won't choose products with excessive packaging). This detail suggests that users tend to opt for businesses using packaging with a low environmental impact.
Another way to make packaging greener is to choose solutions that customers can easily reuse after unboxing. Lastly, supplying recyclable packaging that can be reused in case of returns will certainly be appreciated by your customers since they won't have to buy new packaging if they need to send back faulty goods.
Use customized packaging
Using overtly sustainable packaging is one of the first steps to customizing shipments and making brands more recognizable to customers. In fact, packaging is an important way to convey your values and messages. And, as such, it becomes an important communication and engagement tool for those who do not have many opportunities to come into direct contact with their customers, such as online stores.
However, personalized packaging doesn't have to involve costly or complicated solutions: a sticker, a ribbon or a simple but effective visual detail is enough to impress recipients. Colors, logos and images (provided they are not excessive) will certainly help and are likely to make a lasting impression throughout unboxing.
In any case, personalizing packaging is meant to convey something the recipient will immediately grasp: corporate values, brand identity, or lifestyle. Some of the greatest brands have turned their packaging into a real cultural issue by giving memorable shape to their background and identity.
When holding attractive and amusing packaging, the customer will feel encouraged to reuse it for other purposes or recycle it into a new package. They're also more likely to have a better experience or show it off, giving the brand additional visibility.
Use return-ready packaging
The idea of reusing the same packaging for returning items shouldn't be overlooked. When e-commerce design their packaging, they have to consider how customers can reuse it for returning items, thus including a ready-to-use return label in the original box.
Some examples of e-commerce packaging
Here are some examples of e-commerce that have carefully designed their packaging:
Amazon: easy-to-open and easy-to-transport packaging
Let's start from the most famous marketplace in the world: Amazon. The world's largest retailer devotes a huge amount of their attention to packaging, which is easy to distinguish for various reasons:
Packaging is made of cardboard and features the company logo on it.
Boxes are designed to be easy to open.
In case of extremely fragile products, a second layer of protection is always added to grant undamaged delivery.
Customers can re-use the original package in case they need to return items.   
Yoox: sustainable e–commerce packaging
Among the biggest Made in Italy fashion brands, Yoox has certainly stood out for its packaging. In fact, the company has developed the so-called ecobox for shipments which, as its name suggests, is made entirely of recycled and recyclable materials of certified origin.
This strategy is meant to prove that Yoox is an environmentally committed brand, thus contributing to its successful customer retention.
Apple: minimal packaging
In the tech industry, Apple has always distinguished itself for its packaging: minimal design and products in the foreground.
Based on this packaging concept, consumers become emotionally engaged with Apple and feel encouraged to share the brand's values.
Conclusions
It should be clear by now that packaging design for e-commerce is one of the most relevant and important orders of business. Indeed, packaging is the real touchpoint between companies and customers, and if not carefully designed, it turns into a weak link in the relationship between customers and brands.
Therefore, in order to fully gain the customers' trust and hearts, packaging must be framed by effective shipping management. Specialized partners such as isendu can make a real difference and turn shipments into a tool for growth.
The isendu shipping platform guarantees easy-to-track orders and seamless shipping. Try isendu now!