Marco Pericci /
Email marketing for e-commerce: 10 strategies for growing your online store
If a brand is able to establish a good communication relationship with its customers, then it will surely reach an excellent level of appreciation, and this applies particularly to e-commerce.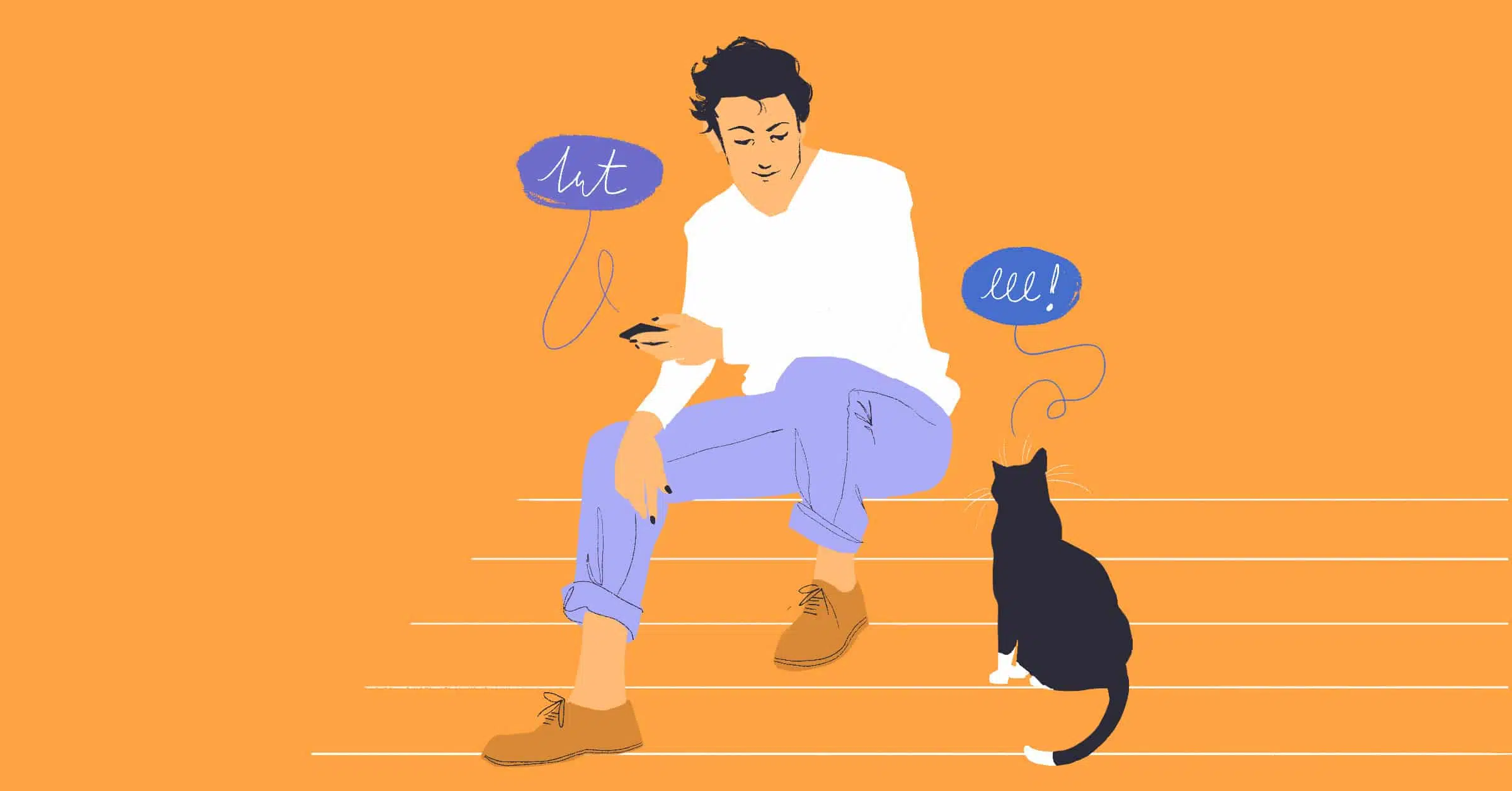 illustration of Francesco Zorzi
In fact, an activity of this type has the primary objective of selling the items in a catalog. If a customer has shown interest in a product from an online shop but has not concluded the purchase, then this individual needs additional stimulus to take action. But how can you incentivize it?
The only solution is to establish a suitable email marketing strategy.
E-commerce email marketing is an essential tool for those who own an online store because it not only increases the possibility of sales, but also boosts brand credibility.
The means employed by email marketing are truly countless, and these include promotional emails (such as e-commerce newsletters) and transactional emails, created instead to confirm a given transaction.
In the next lines, we will see a real analysis of the peculiarities of this tool and strategies that, if studied the right way, can be extremely relevant in the growth of your e-commerce.
Email marketing for e-commerce: how it works
Like we said above, when we talk about email marketing, we mean a strategy aimed at retaining customers and increasing the number of overall sales. But how does sending emails work for e-commerce?
The first and most fundamental point from which we must start to implement this strategic plan is to collect customer contacts. Generally, this action should be carried out when a user has made a purchase from your store and leaves his or her personal data to receive updates on the status of the order, from shipment to payment.
However, this is not the only way through which contacts can be obtained. In fact, this action can be performed by taking advantage of other means, such as making registration to the site necessary to be able to purchase a product or to add it to their list of favorites.
Secondly, there is an important distinction to keep in mind, and it is between:
transactional emails
promotional emails
The first case represents an email that the customer receives after completing a transaction on your e-commerce site precisely with the sole purpose being to inform the user about the payment, transaction and order status. These are rather serious and standard.
However, in the second case, these emails are aimed at promoting and present a very different tone of voice than the previous ones. In fact, their objective is to entice the consumer to buy from you again, and how to do that if not through discounts, promotion, coupons and much more?
Although the two previous categories are the most relevant for the sole purpose of sales and customer retention, there is another type of email that plays an important role within the email marketing strategy. This is the welcome email: the text that is reported in this email has the primary purpose of thanking the customer for registering. As the first moment of contact between the brand and user, this email is a great occasion to highlight your strengths.
Now that you've seen the various types of emails that make up the strategic plan of an e-commerce, it's time to see how this information should be managed. Specifically, there are four key points that must be respected:
automation: avoid wasting hours and hours managing each individual user. It's important to set up the automatic sending of each email. Specifically, those managing e-commerce should prepare the automatic sending of an email every time a specific action is performed (for example after each purchase). This way, the user can always have an effective confirmation of what he or she has just done.
personalize: texts must be designed based on the end users to whom they're intended. Not only does this increase the conversion rate, but it also serves to incentivize users to open the email.
frequency: receiving too many or too few emails can enormously damage the promotional campaign of an e-commerce. The ideal solution is to find the right compromise and supply the user with a healthy dose of emails, both during the week and the entire month.
interests: if you sell different types of products on your e-commerce, it's good to divide the newsletters in relation to the interests your users have shown. For example, if your user is extremely interested in high heels, the ideal strategy would be to send them multiple emails related to these items and a single email that keeps them updated on the rest.
How to create an email marketing plan for your online business
Up till now, everything seems quite easy and clear enough. As you read in the previous paragraph, every email, according to the purpose for which it was designed and the user to whom it was addressed, will present:
a precise tone of voice
an appropriate template
a suitable call-to-action
However, although acknowledging these small precautions is really important for an effective strategy, it's not enough to define a concrete plan. In fact, for the creation and development of the latter, there are certain points to follow. In this part of the text, we will devote ourselves to the latter.
Anyone who owns an e-commerce and wants to invest in an email marketing plan to watch their business grow over time must:
Perform an analysis of your brand personality, develop a content marketing strategy and isolate the unique selling proposition that makes your brand stand out
Perform benchmarking activities on the choices adopted by your competitors
Collect email addresses with dedicated forms through promotions, content, social media, live events, etc.
Perform user profiling and segmentation
Select the software for sending emails as well as developing content and templates
Elaborate the texts of various conversational, transactional and product emails, from welcome email to address confirmation, and so on.
Automate recurring scenarios
Develop re-engagement campaigns
Perform an accurate data analysis and integration with business intelligence systems.
Additionally, it's essential to keep yourself up-to-date on the most recent GDPR regulations. We recommend referring to a legal professional to make sure that you are in compliance with all the legal and privacy aspects that must be considered.
Email marketing strategies for e-commerce
As the concluding part of this informative guide, we've decided to point out 10 strategies that can be a great help to your online business. These are general indications and, of course, they can all be adjusted according to the peculiarities of your brand and your business objectives.
1) Launch new products
Have you ever developed a new product, then has the long-awaited piece finally arrived in your e-commerce? The announcement can obviously take place by sending a specific email campaign that, in addition to the presentation of the product itself, conveys a dedicated offer or promotional launch.
2) Take advantage of anniversaries and seasonality
Christmas, holidays, anniversaries and special occasions are also important occasions for you and the community. For example, "the day you opened your online shop," is an excellent occasion to create ad hoc promotions, and you can send the communications using an email marketing strategy.
3) Re-engagement and customer loyalty activities
A very effective strategy to implement is one based on the consolidation of bonds with customers based on important moments or characteristics that are important to that specific person. Re-engagement has the goal of gaining trust, while customer loyalty aims to reward loyalty. For example, these types of messages contain promotions on your birthday or the anniversary of your registration.
4) Incentivize abandoned cart recovery
Shopping carts can be abandoned for many reasons, not all related to lack of interest on the buyer's part. There may be difficulties completing the procedure, setbacks, changes to other sections of the site and other deviations. For this reason, it could be useful to send via email, both the same day and in the following days, a message aimed at cart recovery that includes additional services, customer assistance and purchase consultation.
5) Reward VIP customers
There could be some "top buyers" among your customers, or profiles that, in terms of purchases or amount of engagement, stand out in a particular way. These are most likely extremely loyal customers, whom we advise you to "nurture" in a particular way by sending them dedicated offers in line with their buying habits and intentions.
6) Upselling and cross-selling activities
These types of actions are extremely important because their goal is to guide customers to purchase related products (cross-selling) or more expensive products (upselling). When upselling and cross-selling is conducted effectively, it offers real and proper advice for purchases by sending suggestions that improve the entire customer experience.
7) Communicate promotions and exclusive discount codes
Subscribers to your newsletter will feel particularly lucky if they can receive exclusive promotions and discount codes reserved for them and only them. These may arrive at unexpected times and offer special opportunities.
8) Convey exclusive content
In addition to promotions, discount codes and purchase-related initiatives can be interesting to include in the newsletter. Convince users that the newsletter is the place where premium content is revealed and conveyed, but it's dedicated to subscribers only. For example, this could be an ebook, white paper, or particularly attractive freebie that can only be downloaded by registered users. Another premium option could be narrative content that is based on the characteristics of your e-commerce and the relationships with your community.
9) Send limited-time and deadline offers
Anything that has a deadline urges urgency: it works the same way for promotions! Precisely for this reason, subscribers to your lists may receive some emails that vertically convey an offer that lasts, for example, a few days or some hours.
10) Promote location-based offers based on physical position
If your e-commerce also has physical locations, or if your products are resold by some local retailers in the area, you could also use email marketing to promote initiatives that have to do with certain geographical areas, therefore targeting certain categories of customers.
Email marketing: final tips
As you have surely sensed from these paragraphs, even email marketing is fundamental to the success and growth of an online business. Like any other action, this also requires great attention and dedication, and only by acting in the most appropriate way can the desired results can be achieved.
Obviously, to avoid making mistakes due to inexperience, especially for first-time users, it's always better to seek help from qualified professionals. In fact, these figures know how to deal with the toughest issues, and thanks to their contribution, you can greatly lighten the load and responsibilities that derive from managing an e-commerce.
We, at isendu, have decided to help online stores by offering them a service that greatly simplifies all parts linked to sales and logistics. In fact, by relying on us, you have the possibility to manage everything through an intuitive and easy-to-use dashboard, specifically designed to lighten your workload and daily tasks. isendu also allows you to automate various processes that normally require the loss of an enormous amount of time (for example choosing the right carrier to process the order based on where it comes from and the quantity of packages to be sent).
Additionally, for questions related to orders, you will have everything under control with isendu. In fact, our platform allows you to see every order received, regardless of the platform you use, so if you have more sales channels, you can have an overview of the order situation simply from a single screen. Not bad, right?!We know how difficult it can be to manage your own business in total autonomy which is why we believe that help can really make the difference between a good job or a decent one. If you also aspire to achieve the first of these, then book a free demo now!