Marco Pericci /
Headless e-commerce: what is it and what are the best platforms
We often hear about the trend that takes the name of headless e-commerce, which is a linguistic ruse meaning an online selling website without a head. In reality, there are no horror details to mention; rather it's an Anglo-Saxon idiom to understand a technical concept: the backend ("body") and frontend ("head") of e-commerce are separate.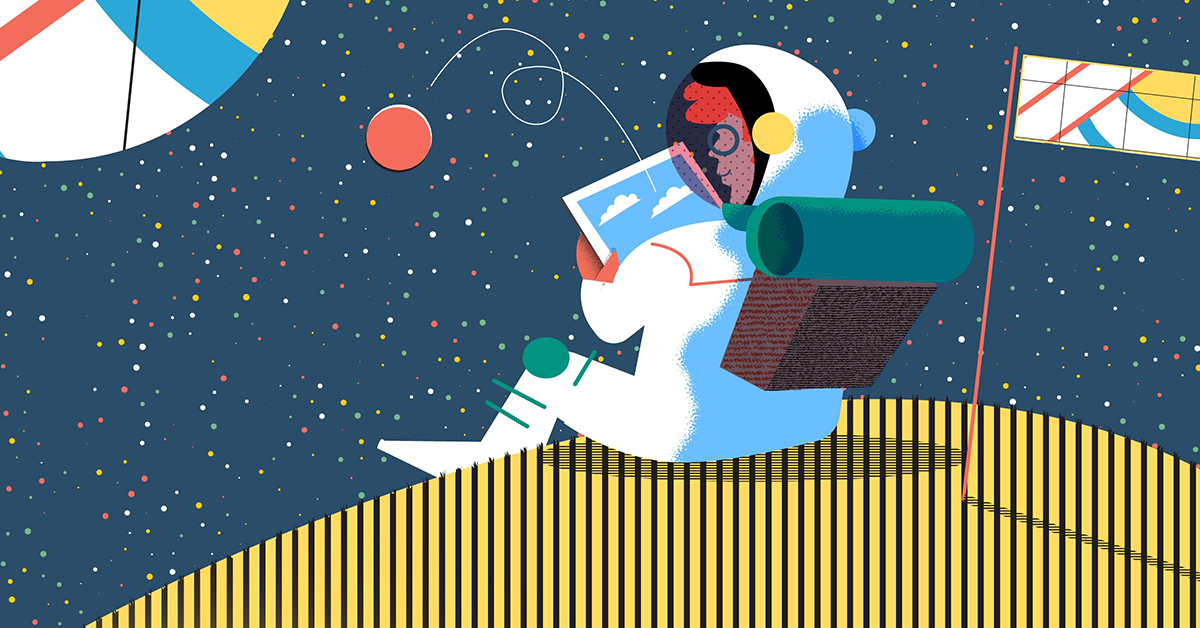 illustration of Francesco Zorzi
To simplify the discussion, we can say that the user experience linked to what you see when you visit a website is technically separate from the internal features.
Of course, the end user does not perceive anything, but this is precisely the point: headless e-commerce is an attribute that's unrecognizable through the potential customer's eyes.
But today it represents an important crossroad to best unite two fundamental components to create a performing e-commerce, adapted to particular conditions and perfectly customized. Read on to learn more!
What is headless e-commerce? A definition
The concept is clear: it's a technical strategy to create a digital store with two different but integrated realities: user experience and technical management.
The Sales Interface intended for the customer – the webpage – and operational dashboard are two completely different realities. However, they can be conjoined with API coordination.
The real benefit: the frontend technology is independent and the same goes for the backend. Developers can design a high-quality user experience linked to the management interface without constraints. I can also choose the best solution for both conditions and avoid technical limitations and bottlenecks.
When and why was headless e-commerce created?
Headless e-commerce separates the digital window from the systems that manage and allow the operation of online sales. Brands, but not necessarily international or large ones, often feel limited by frontends that don't respond to individual needs. Here comes the need to customize.
The concept of headless e-commerce was proposed almost 10 years ago by Forrester Research to indicate the push to eliminate integration problems between the presentation of web pages with relevant graphic customization and the technical aspect linked to warehouse and order management. The concept was already clear at that time:
In 2013, the Forrester report, "Content And Commerce: The Odd Couple Or The Power Couple?" called out e-commerce vendors for not keeping up with the tools required by digital professionals. One of the proposed solutions was to turn up content marketing.

Forrester Research
The suppliers of e-commerce platforms do not have time to stay up-to-date on tools that could enhance the digital experience of selling online. Let's try to merge the content management system with innovative tools to get the commercial machine moving.  
Sync it all through APIs. And here you have a new way to build a successful e-commerce. But above all, one that's capable of really meeting your needs. In summary, with headless e-commerce, I choose what helps me reach my goals.
Advantages and disadvantages compared to classic CMS
At the exact opposite end of headless e-commerce, we have the monolithic application, or classic CMS: a single block to follow both the external window and the internal management.
Compared to this solution, technically more comfortable and intuitive for those who are at the beginning of their journey, headless e-commerce allows you to independently choose the content management systems (CMS) and Progressive Web Apps (PWA) to present web pages to your customers. But what are the concrete benefits?
More customization
This leads to faster processing times, and with a focus on customization, you can go beyond the technical proposals defined upstream by premade packages. And do you know what Google suggests when it comes to this topic?
People are 40% more likely to spend more time than originally planned on an e-commerce site when they notice that their shopping experience is highly personalized.

thinkwithgoogle.com
A customized website, tailored to the needs of the audience, has more opportunities for conversion. The same goes for the ability to respond to requests from potential customers: everything happens with speed, stability and precision.
Simplify the processing
If I want to change an area of the frontend website, I don't have to involve the backend as well. And vice versa. This makes the technical maintenance work much easier.
On the other hand, we must remember that a monolithic model gives the IT department total control, which can be useful if an e-commerce strategy requires a focused presence and does not need customization.
High Performance
There are various aspects you can optimize thanks to headless e-commerce: the contact points of the digital shop and the backend are separate, so only the frontend has to be loaded.
This detail allows you to collect better results when a user arrives and claims to get everything they need to buy in a few seconds. As the research published on portent.com shows, having fast e-commerce means increasing conversions. And a good headless structure for your digital store can help a lot.
Technical complexity
One of the possible disadvantages compared to a classic e-commerce created with a monolithic structure is: the technical complexity. Of course from the performance point of view and the possibility of evolution, headless ecommerce is second to none.
However, those taking their first steps in the world of e-commerce may find it difficult to work in this direction. But, if you want to create a unique experience that's not possible with the platform you use, notice that the website takes too long to load or want a mobile app with certain characteristics, perhaps it's time to focus on services that offer headless e-commerce. We can list four, which are:
4 platforms working based on this approach
There are several services that allow you to create a headless e-commerce. One of the most famous is Shopify, which allows you to work with this dimension in the plus version, diversifying the front and backend. Technical infrastructure and touchpoints from the user's side function independently but are managed from a single platform.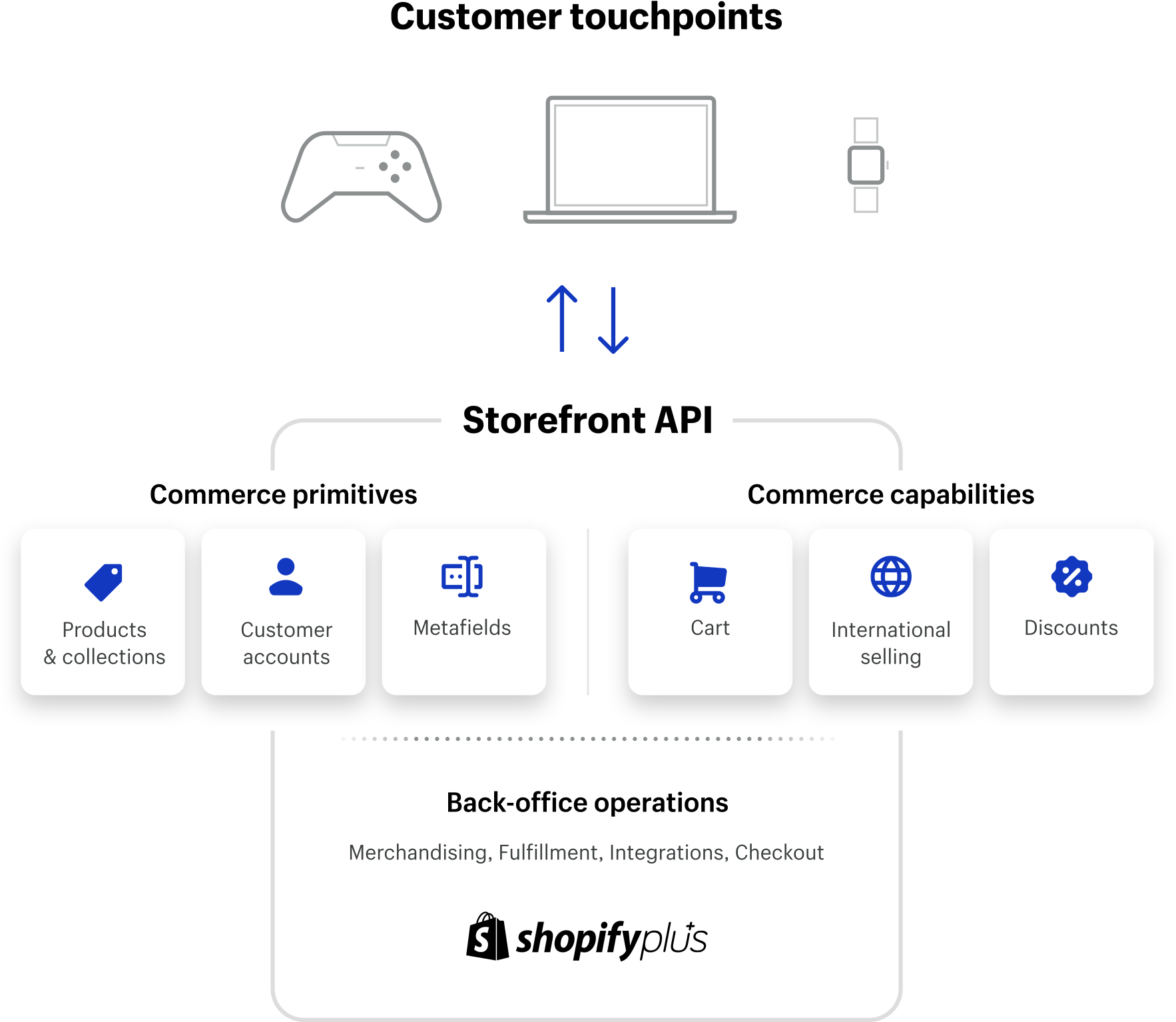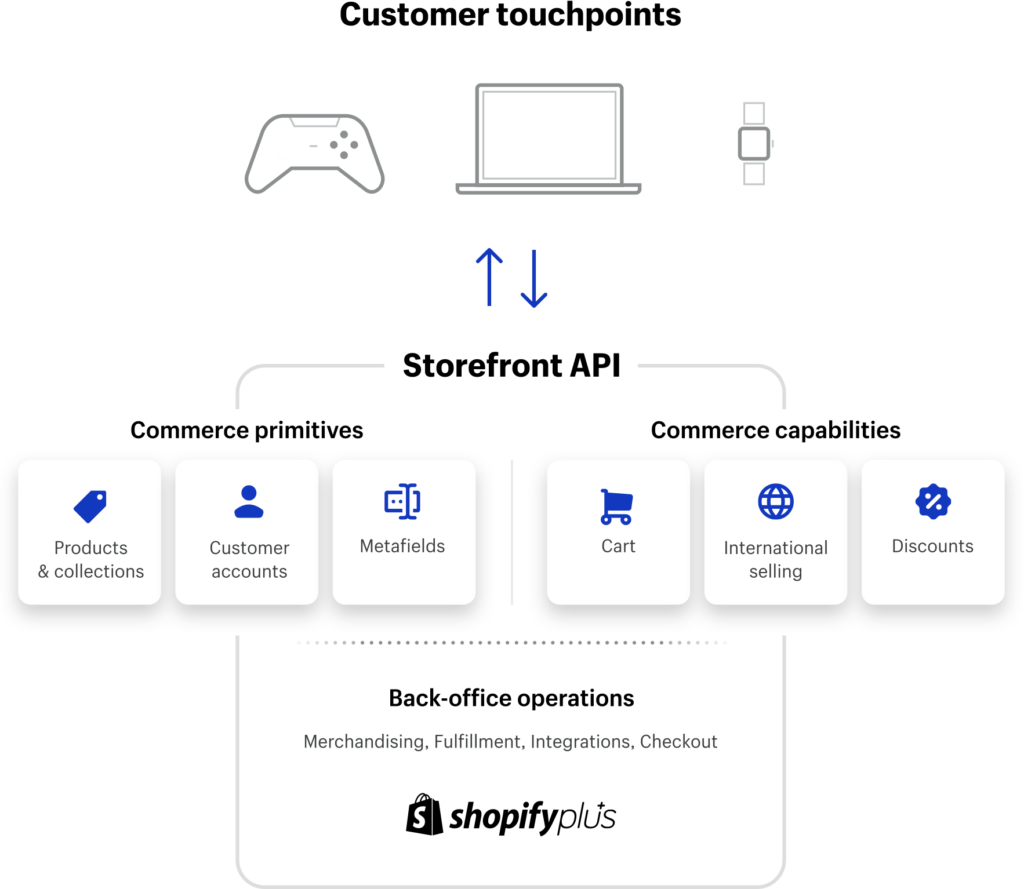 This allows you to personalize and modify what you need in total independence. But Shopify isn't the only one that offers this solution: the SaaS known as BigCommerce proposes similar conditions. Among its fundamental characteristics, you'll also find the possibility of using this structure for multiple businesses.
In addition to these services, there are two more big names in the sector, one specifically for e-commerce and the other leads right into the world of large digital shops: Magento and Drupal. Both Magento and Drupal's CMS offer the ability to disconnect the frontend architecture from the backend, allowing developers to work independently.
Headless e-commerce or traditional: which should I choose?
There's no clear-cut response. There are companies that work well with a monolithic, traditional digital online store, and others that need a headless solution. When the head is separated from the body, the front and backend are different but work toward a common solution.
The important part is that every choice requires adequate reflections and solid applications. Just like isendu; we help you organize your e-commerce shipments, headless or not. At the center, there's always and only the user experience.