Canali, Crescita, Online selling
Marco Pericci /
The most effective lead magnets for e-commerce
Lead magnets for e-commerce can make a big strategic difference. They help you gain new contacts to add to a database that you can use in many different ways. For example, you might use these lists for email marketing and this starts a lead generation process and you can send newsletters or DEMs.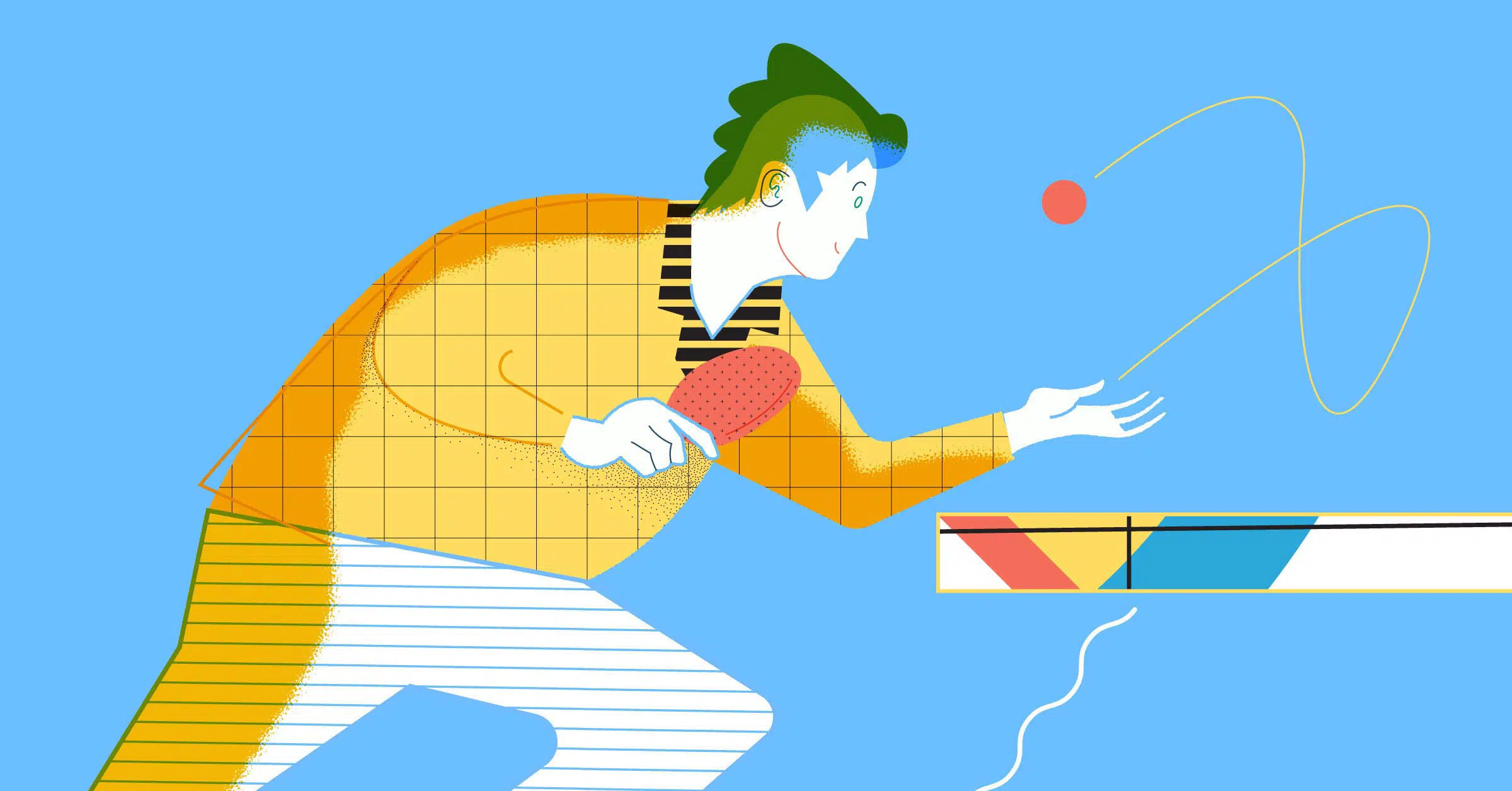 illustration of Francesco Zorzi
You can consider yourself lucky if you have a list of individuals with specific profiles that have expressly asked to receive your communications. This is especially true if you have an e-commerce site ready to sell online. Do you want to initiate this virtuous cycle?
You need to start somewhere. This is why it is essential to talk about lead magnets for e-commerce. Where should we start? How about with a definition?
What are lead magnets and how should you use them in an e-commerce business?
The term "lead magnet" means a persuasive element — of diverse kinds — that can spur a potential customer to give their contact info in a form. This process could actually be extended to any kind of contact information, including their phone number. But in most cases, the focus is on the classic email.
This is the thing that you can manage with ease to create infinite campaigns to acquire new customers, build loyalty, and increase sales. This is what makes it so important to use e-commerce lead magnets.
They let you increase your opportunities to guide your audience towards sales funnel or a lead nurturing process that has been carefully organized and planned (example below).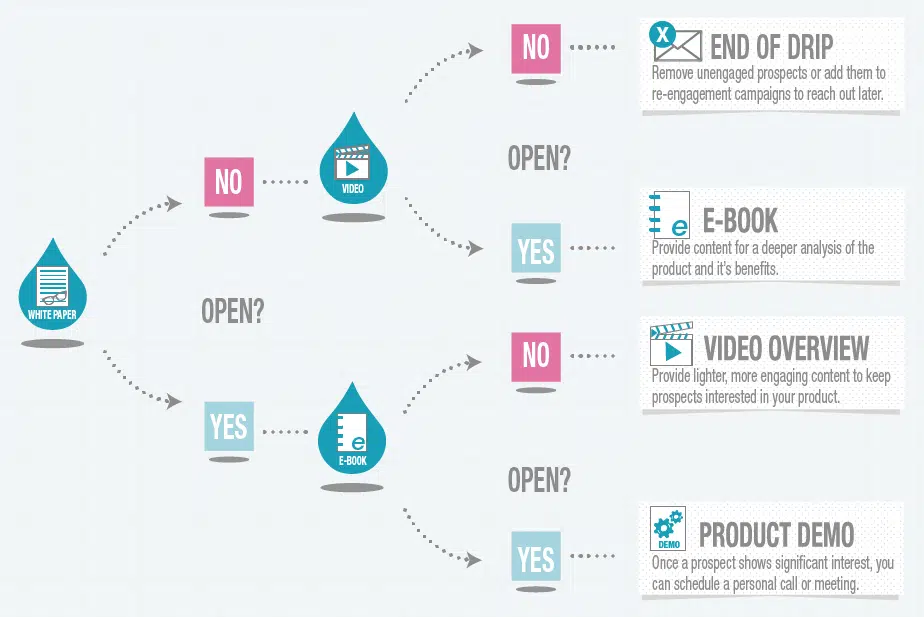 Growing your contacts in the lists you manage with your email marketing program or with CRM — customer relationship management — lets you send messages for cross-selling and upselling. It also lets you retarget or recover abandoned carts.
You can set up drip campaigns based on message automation, and you also need to have emails to do this. The prime way to get these emails is to have a good lead magnet for e-commerce. This is worth repeating: a lead magnet is an advantage that spurs potential customers to give you something valuable: their email address.
The concept of lead magnet for e-commerce (and other areas) is based on a principle developed between the 19th and 20th centuries by a French anthropologist, Marcel Mauss, in his "Essay on the Gift." Mauss came to a single conclusion: there is no free gift because any gift within an accepted societal norm is based on a reciprocal exchange of equal or greater value.
What are the best lead magnets for e-commerce?
There's a variety of solutions you could adopt. You can't use the same persuasive elements for all e-commerce businesses or all target markets.
Needs vary, so if you want to increase subscribers to your newsletter or database for effective email marketing, you need to shape the lead magnet for e-commerce based on your target market's specific needs, desires, and requirements. Want more information?
Here are a few examples of lead magnets you can consider. Every choice should be based on your needs. There is no one-fit solution for all.
Exclusive information
One of the most interesting examples of lead magnets for e-commerce is a promise to give them information about discounts and special offers in advance — or completely exclusively. This type of lead magnet for online selling works especially well in industries in which there is major attention on special chances to get a limited number of items.

They could be products that are snapped up quickly and so customers might get there when everything is already sold out. This particularly applies to sizes, colors, and models. For clothing, it can be a good idea to create an email channel in which the lead magnet's added value can be conveyed in advance of any offers or discounts. Or it could apply to new collections.
It starts with the community
You've made a private Facebook group in which you bring together customers who subscribe to your newsletter. They can ask questions and get answers here. The same applies if you have a private forum. If someone gives their email contact they can join the community and get assistance, advice, special ideas, and best practices.
Targeted consulting
In return for your email address, you'll get tailored consulting. This type of lead magnet for e-commerce only works if you can deal with a limited number of customers, preferably large ones who can invest substantial amounts.
This can only work on a large scale if you automate the process with a list of recorded video consultations covering many areas of interest. Another example: you can provide training through email to newsletter subscribers.
Advantageous conditions
If you subscribe to the mailing list and leave the best email for contacting you in the form, you get an advantage in the sales process. Such as? It depends on the type of your e-commerce business, your product, and your sales process. Consider Levi's e-commerce lead marketing as an example.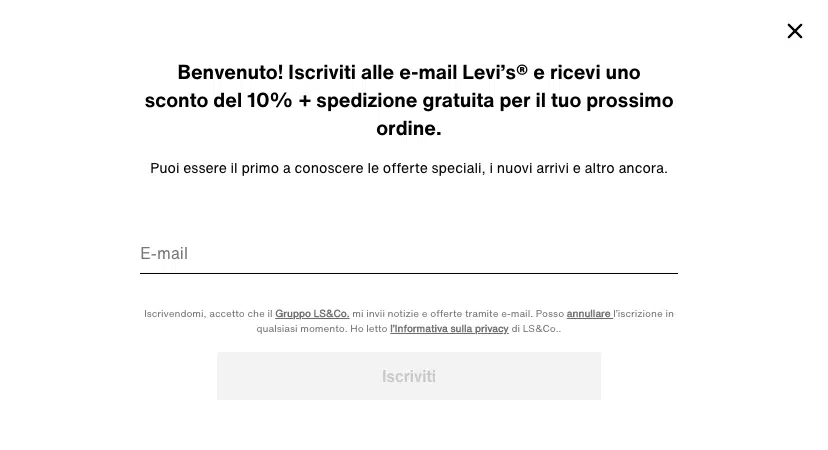 In some cases, it offers free shipping, in others, extra assistance, specific help for assembly or maintenance, or a warranty extension.
You can make buying more convenient in endless different ways and do it at no cost for you. Just create a lead magnet for e-commerce that sends the message: leave your contact info and get what you need to improve your experience.
Included gifts
This has infinite potential. In technical sectors – like an e-commerce store for electronics – it can be useful to give in-depth guides as gifts,
i.e. the classic e-book. But there are endless alternatives; some put together guides to be gifted by subscribing to the mailing list, and some allow people to download video courses, case studies, lists of data, and resources prepared through in-depth research.
The world of content marketing is endless and one you can leverage to create an effective lead magnet. You can also use it to work on "lead nurturing, "which means giving the contacts you already have a regular supply of in-depth, interesting content.
Discount coupon
The classic lead magnet for e-commerce is a user code that can be applied to get a discount on a product or service. If you want to increase subscribers to your newsletter or service or mass sales emails, you have to give them something.
This thing – which should always be shaped to fit your target – might be a combination of letters and numbers that potential buyers can use within a certain time limit. How to get the most out of this sales strategy?
The greater the possibility for the products' usage — with no catalog limitations — the better the response will be. Of course, you have to have a mechanism or a plug-in that can generate and manage coupons on e-commerce to make use of this system.
Tools to create lead magnets for your online store
No matter the type of CMS used, to generate a lead magnet you need a form to collect the email address and name of your potential customer, a button with a call to action to start the process, and a database with a contact management program.
You also need a graphic design that invites users to perform an action. This could be a combination of copy and a visual that makes use of persuasive elements to increase your subscription rate. This is, needless to say, the goal of every lead magnet for e-commerce. Have you decided to create an e-commerce shop with WooCommerce?
Perfect. This is a great tool to create an online shop to make the most of the lead magnets because so many add-ons are available. Need some examples?
Brave Pop Up Builder is great for making pop-ups and banners for lead generation on WooCommerce. That also goes for seedprod.com, an advanced tool that lets you launch a sales funnel for online sales and integrate it fully with this framework for making e-commerce shops with WordPress.
I'd also add LiveChat to the list because it's perfect when you want to use instant messaging to work on lead capture.
Have you decided to create a digital shop with Magento or Bigcommerce? Or do you like Prestashop better? Though there are actually specific plugins to create lead magnets for e-commerce for each individual platform, in these cases, I recommend universal tools.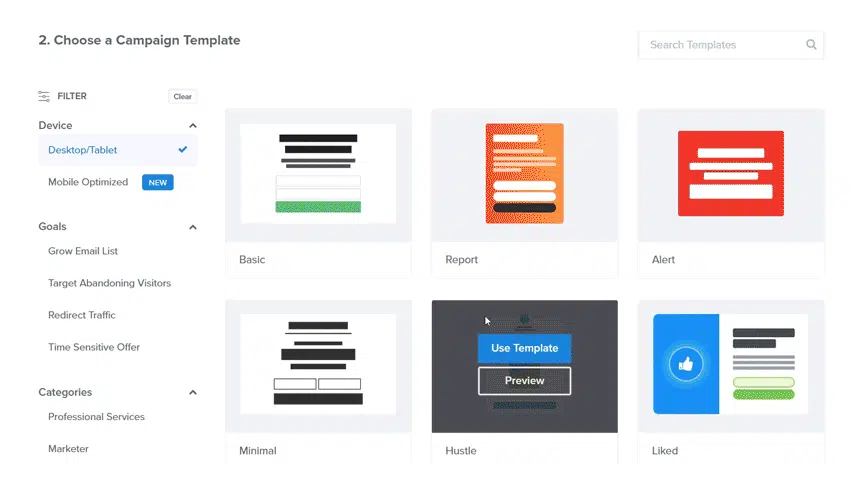 One of the best known of these is OptinMonster, a complete solution that allows you to build banners, forms, and pop-ups to manage all lead generation phases for e-commerce that fully integrate with the main platforms for building digital stores.
Final tips to increase your e-commerce leads
To create an effective lead magnet to be placed on your pages, you should follow one very important rule: study your target audience. In other words, who are the people you want to win over?
Giving advance content to an audience who would rather have something else, like free shipping or a 10% discount, means investing your resources in the wrong way.
Before you focus on content marketing or communities — or, for that matter, any other type of lead magnet for e-commerce — make sure you have a clear idea of your user's needs. Study your target audience's needs, find out how to give them the most value through a gift that should be just right for your potential customer.