Marco Pericci /
Loyalty Programs
One of the most popular marketing tools for an e-commerce site is, no doubt, a loyalty program. A loyalty program lets you award loyal customers and encourage them to buy again.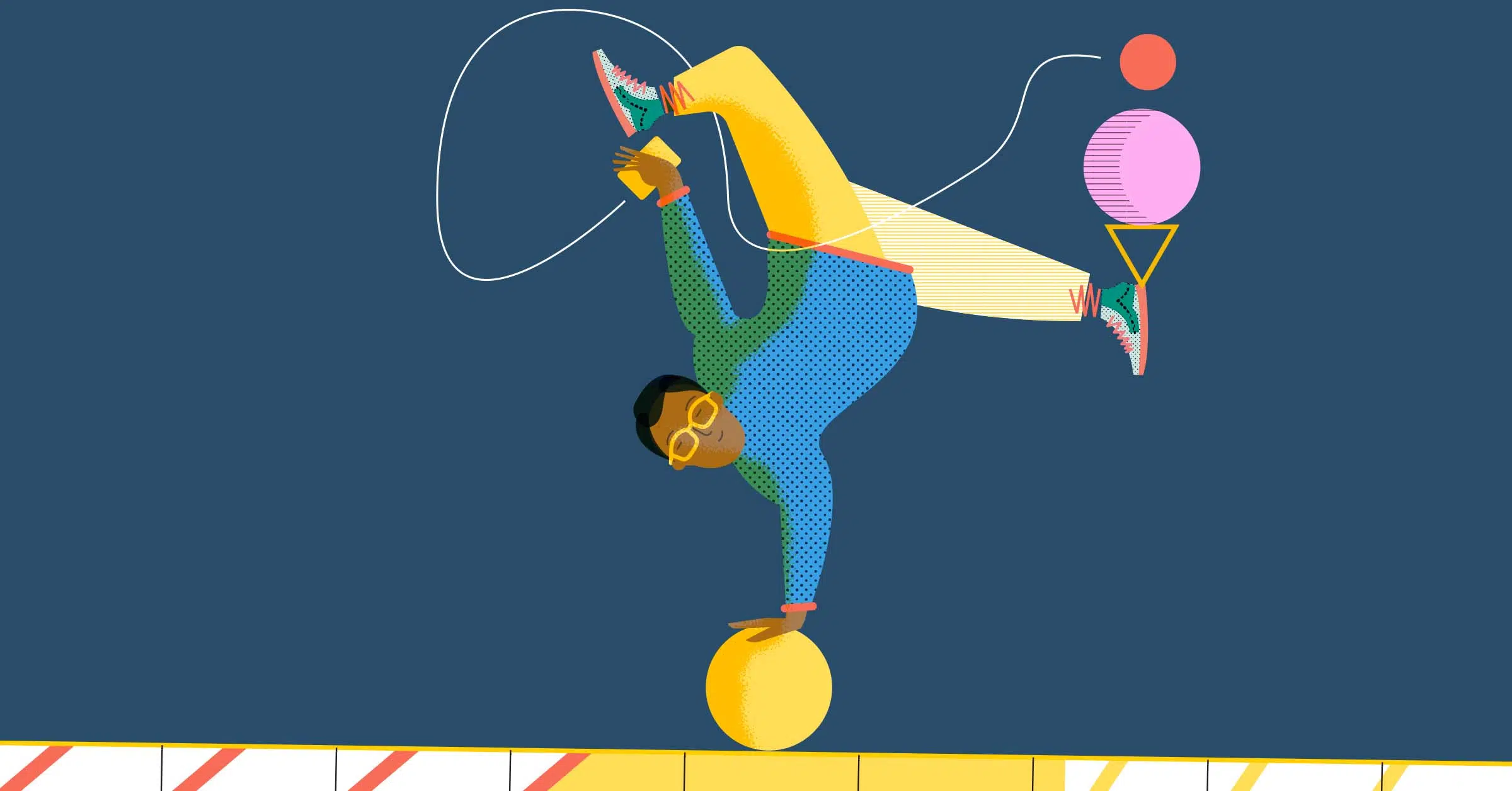 illustration of Francesco Zorzi
These programs are great allies to improve your users' experience and take advantage of the mechanisms of game dynamics through "gamification."
In this post, we'll consider what a loyalty program is, how to make one by studying your customer database and, importantly, the advantages a company gets from using one.
What is a loyalty program?
A loyalty program is designed for a company's customers – those who have made at least one purchase – for the purpose of rewarding the brand's most loyal customers, economically or with other benefits.
The concept stems from wanting to reward recurring purchases as well as increase the frequency of purchases and let customers have positive experiences.
Loyalty programs are nothing new. An example is the points cards of supermarkets, which have been around for a long time and are still widely used. Tools like loyalty cards have a dual purpose: they allow access to rewards and are also a valuable source to collect data on customers' purchasing habits.
Creating a loyalty program is part of Retention Marketing, marketing that aims to maintain, consolidate and improve relationships with the company's customers to make them through-and-through fans.
How to create a loyalty program
These are the key steps to creating a loyalty program:
Study your customer database
Consider the benefits to be offered and the program model to be adopted
Choose the support software to manage your loyalty program
Let's look in detail at how to take these steps.
Study your e-commerce customer database
Before creating a loyalty program, you must know your customer base. If you have an e-commerce business, you can easily segment your customer database based on three parameters:
● Recency, i.e., how long since the last purchase
● Frequency, i.e., frequency of purchases
● Monetary, i.e., the amount spent
Studying these three parameters helps you understand the purchasing behavior of the pool of customers you already have and lets you devise a specific loyalty program for your target audience.
For example, if you notice that most users spend little money on average, you can use a loyalty program to increase the AOV (average order value) by unlocking certain advantages after a minimum spending threshold.
Choose loyalty program benefits
To be attractive, a loyalty program should entitle customers to benefits that are not available to all customers but only to those with certain characteristics.
Some advantages that could be made available to customers are:
● Priority access to discounts/promotions
● Dedicated, extended assistance
● Discounts
● Testing new products in advance
● Free gifts
● Free shipping
One good way to find which benefits to use is to send a survey to your most loyal customers to understand which awards they would most like to get.
To make sure benefits get where they are going seamlessly, check out isendu and start managing your shipments worry-free.
Choosing the software to support your loyalty program
According to your needs, you should evaluate different loyalty software and programs. Here are a few of them:
● Smile.io
● Talon.one
● Swell
● Scal-e
● Open Loyalty
● Softvision Fidelity Card
Many e-commerce platforms already have plugins to manage loyalty programs. For example, one of WooCommerce's plugins is Advanced Coupons, and Shopify uses the Growave application.
Loyalty program types
Based on how we decide to organize our loyalty program, we might choose between:
● Spending-to-points conversion (X euro spent = X points)
● Cashback
● Action count (X actions = X discount. For example, Booking.com rewards the number of bookings and not the amount spent)
● Exclusive membership
The important thing is to keep it simple. Overly complicated programs are unattractive to customers. Actions to be taken should be clear and well-defined to induce users to buy again without creating confusion.
There are three main advantages for the company to using a loyalty program:
● increase frequency of purchase and amounts spent
● strengthen relationships with customers
● data, data, data
While we've already amply covered the first two advantages above, the third one deserves further discussion.
Going back to the loyalty card example, we can see how a tool that provides discounts and bonuses to customers can become a real gold mine for the company.
The way it works is simple: the first and last name is associated with a set of purchase behaviors and the database takes shape.
This information, always obtained with the users' informed consent, is optimal for sending personalized offers and promotions.
Greater personalization means an improved user experience, spurring a virtuous cycle, the goal of Retention Marketing.
Gamification through the loyalty program
One of the most popular mechanisms in loyalty programs is definitely Gamification. What is gamification? It means exploiting game dynamics for marketing purposes.
For instance, if we've created a tiered loyalty program, we make use of the feeling of urgency to get to the next tier by previewing the benefits that will be unlocked. Just like the next level of a video game.
For example, Booking uses a progress bar that indicates how you are progressing in the loyalty program showing which "missions" you must perform to reach the next level.
Loyalty also happens through shipping
In this post we've talked a lot about giving customers a positive experience, rewarding them for loyalty and surprising them. Do you know what absolutely can't go wrong? Product shipping
Count on isendu to automate your shipping and spend your time on other important programs to retain your customers.