Marco Pericci /
WhatsApp Business: what is it and why your company should use it
Surely you're familiar with WhatsApp, right? With 2 billion active users, it is the most used instant messaging app in the world and allows friends and family to stay in contact every day.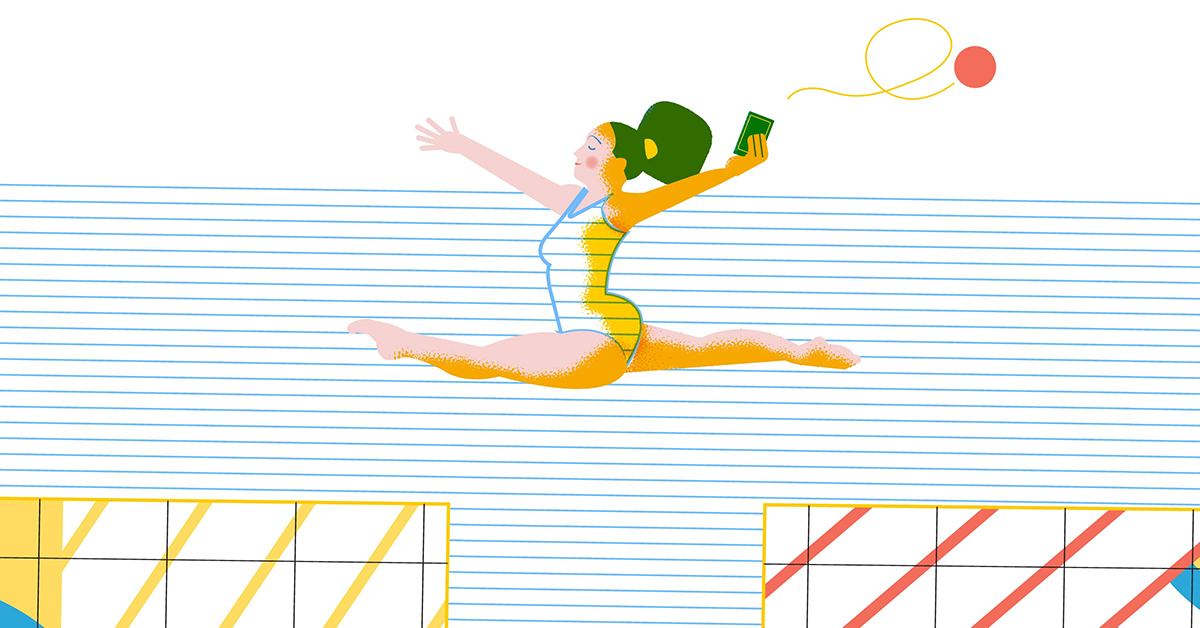 illustration of Francesco Zorzi
But did you know that there is a version designed specifically for companies? It's called WhatsApp Business.
By creating a business version of WhatsApp, the Facebook-owned company hoped to offer companies an efficient communication channel to manage customer relationships, taking advantage of instant messaging to improve the quality of these services.
In this article, we will uncover what WhatsApp Business is, how it works and how your company can make the most of it.
What is WhatsApp Business?
Let's start immediately with the most important question: what is WhatsApp Business?
WhatsApp Business is a free mobile application, available on both Apple and Android devices, that focuses on facilitating interactions between businesses and customers, with a particular focus on small and medium-sized businesses.
The app supplies tools that allow companies to automate, organize and respond quickly to messages sent by (potential) customers.
Those selling a product can use WhatsApp Business to improve customer satisfaction (whether it's to provide information or send photos), because the app is designed to work just like the classic version of Whatsapp and offer a very similar user experience.
However, Whatsapp Business does not include a guide that can be applied to every type of business; therefore, the company itself will have to understand how to take advantage of the app's features in the most efficient way.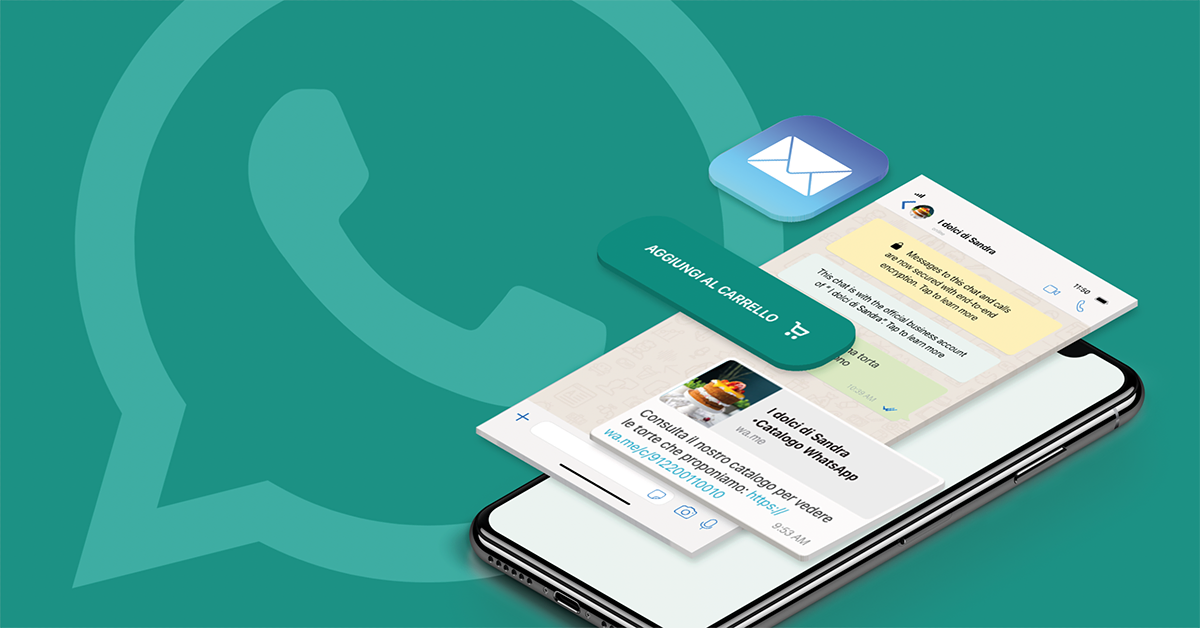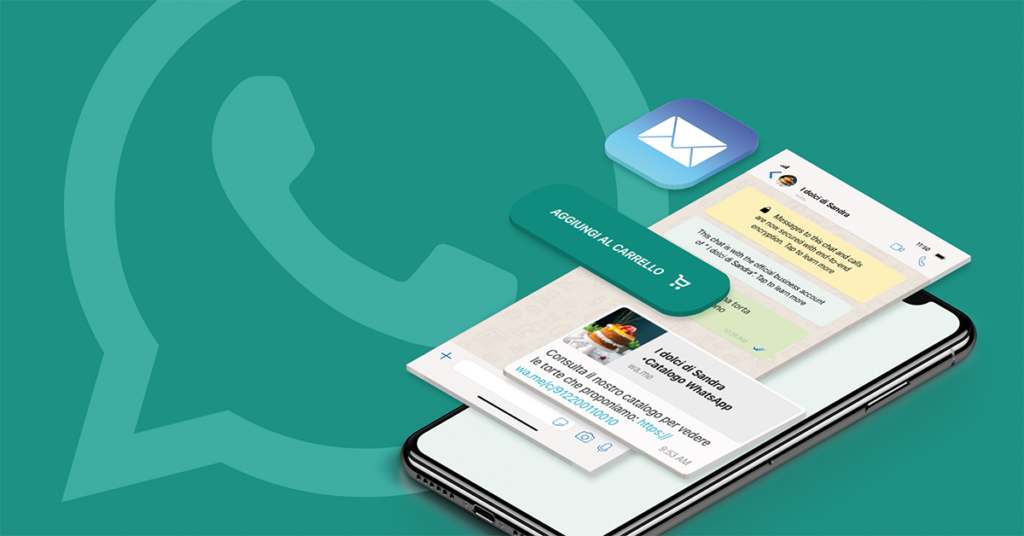 What's the difference between WhatsApp and WhatsApp Business?
With the habit of using WhatsApp for your personal interactions, you may be wondering what the difference is between WhatsApp and WhatsApp Business. It's important to highlight that these applications have both similarities and differences. Let's find out more together.
Similarities between WhatsApp and WhatsApp Business
Both WhatsApp and WhatsApp Business are owned by the same company and have many features in common, including:
They can be used to exchange messages with your contacts, send multimedia files, include stickers and emoticons, share documents and so on.
Both applications can be connected to WhatsApp Web so you can access them comfortably from a computer.
Both WhatsApp and WhatsApp Business have rather similar graphical interfaces.
Both apps can be linked to an iCloud or Google Drive account for data backup and recovery.
Differences between WhatsApp and WhatsApp Business
Once you start using WhatsApp Business, you will notice how it differs from WhatsApp and discover some exclusive features and characteristics in the app that are not currently available on the classic version of the app, such as:
Business Profile: one of the main differences between WhatsApp Business and WhatsApp is the possibility to create a company profile. Unlike a standard profile, it will allow you to include your contact information, insights on your activity and your company details, such as a catalog for your products and/or services.
Automatic responses: You can go to the settings of your WhatsApp Business application to set up automatic responses. Whenever a customer sends a message to your WhatsApp Business account, you can respond with a preset message to save time and reduce response times.
Away message: If a customer sends you a message and you can't reply at that time, you can set a message to keep the conversation going. You can easily implement themfrom the settings and add the hours when you will not be available.
Advanced search filters: another feature that makes WhatsApp and WhatsApp Business different is the advanced search filters, which are not available in the standard app. Using them, you can search for group messages, unread messages, sent messages or chats based on a particular label.
Short link sharing: with WhatsApp, you must first save a contact's number to be able to chat. To make things easier, WhatsApp Business has implemented a short link, which is a link connected to your Business account that you can share. The user simply has to click, and they can start chatting with you without having to save your number.
Chat labels: with WhatsApp Business, you can assign different labels to each chat in addition to using various colors. This will help you keep track of your orders, generate new leads and keep your company WhatsApp account well-organized.
To read: how to increase the sales of an online store
How to create a business account on WhatsApp
Creating a WhatsApp Business account is easy, especially if you have already downloaded the application. If you already have a WhatsApp account, you can easily switch to WhatsApp Business: during the registration phase, the app will automatically link your account to your company profile.
To complete the registration, you will simply need to enter your details and a phone number (if you want to avoid using your personal number, you can modify it in the settings) and accept the Terms and Conditions.
That's it! You can immediately start using and personalizing your business account by making it elegant and professional. But don't forget to spend some time exploring the specific features designed for businesses, such as labels and short links.
What can I do with WhatsApp Business?
But how can your company benefit from WhatsApp Business? The reality is that you can use your company WhatsApp for many purposes, depending on your needs. Below we would like to highlight the most important ones:
1. Improve your company's visibility
Your company account will provide customers with important information, such as your position, business description, website link, product catalog and contact details. Having a business account can help you increase your e-commerce conversion rate by expanding the number of potential customer interactions.
2. Reduce response time
Responding quickly is crucial in the world of business. When you use WhatsApp Business, you can address customers directly and automate messages using a chatbot so everyone can receive a quick and accurate response.
3. Organize your interactions
WhatsApp Business allows you to organize your communication through labels or by integrating the app with a CRM. In both cases, you can structure and monitor important information for your business (orders, information requests, payments, etc.) to reduce response time and organize your interactions.
How much does WhatsApp Business cost?
Another important question that many companies ask themselves is: how much WhatsApp Business costs? Regarding this point, we want to give you some good news. WhatsApp Business can be used for free and was designed with small and medium-sized business owners in mind; the creators hoped to provide them with a tool that could facilitate daily operations without weighing on the company's budget.
How can e-commerce benefit from WhatsApp Business?
Among the businesses that can benefit most from using WhatsApp Business, e-commerce certainly stands out. In fact, the mostly digital nature of e-commerce activities pairs perfectly with WhatsApp's features.
I have e-commerce, so what benefits can WhatsApp Business offer me? Here are some fundamental areas in which this messaging app can make your e-commerce soar in quality.
Update the customer on the status of the shipments: in addition to (or in lieu of) emails, you can make the most of WhatsApp Business to update your customers on the status of orders and shipments. A WhatsApp message is truly immediate and will help reassure your customers.
Improve customer assistance: selling is not enough when it comes to e-commerce. Taking care of customer relationships is important. Having a company WhatsApp will allow you to communicate with customers quickly and efficiently whenever they need support.
Take care of your after-sales phase: your work is not finished when your customer receives his or her order. You can send a personalized message on WhatsApp to make sure the shopping experience was satisfactory and to maximize the chances of future purchases.
Quickly collect feedback: comments and reviews are super important. Instead of asking your customers to complete a survey, you can ask for feedback on their experience directly on WhatsApp.
The isendu platform allows you to easily create and personalize transactional WhatsApp messages to be sent automatically to your customers. Optimize communications flows and save precious time to dedicate to your business when you choose isendu.
We hope that this deep dive into WhatsApp Business has been helpful and convinced you to take advantage of the incredible potential of this tool to improve the communication and relationships with your customers.