Your growth
depends on
your customer's
satisfaction
isendu is your all-in-one option to turn
shipments and customer communication
into a business tool. The success of your e-commerce is also
about after-sales management:
customer satisfaction and positive reviews
are essential for winning the battle for online sales.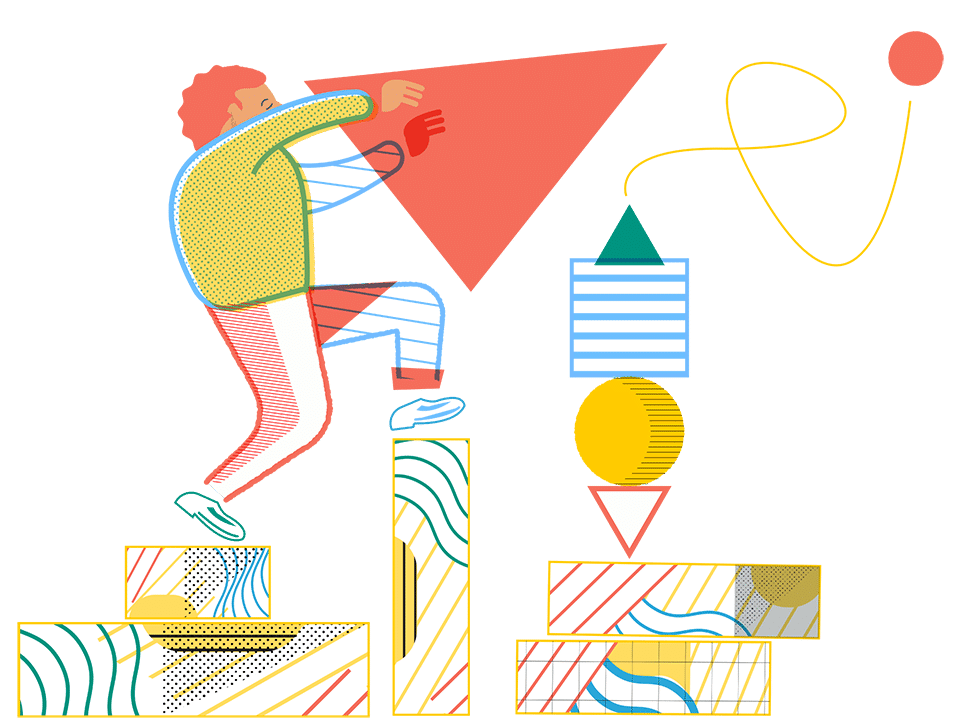 Update customers with
automatic tracking
emails
Your order tracking is synchronized in real time
through direct connections with the carriers.
This way you can email your customers with updates
on the progress of their orders. These messages have
a 60% higher open rate than other
messages, which makes them perfect for
suggesting related products and upselling.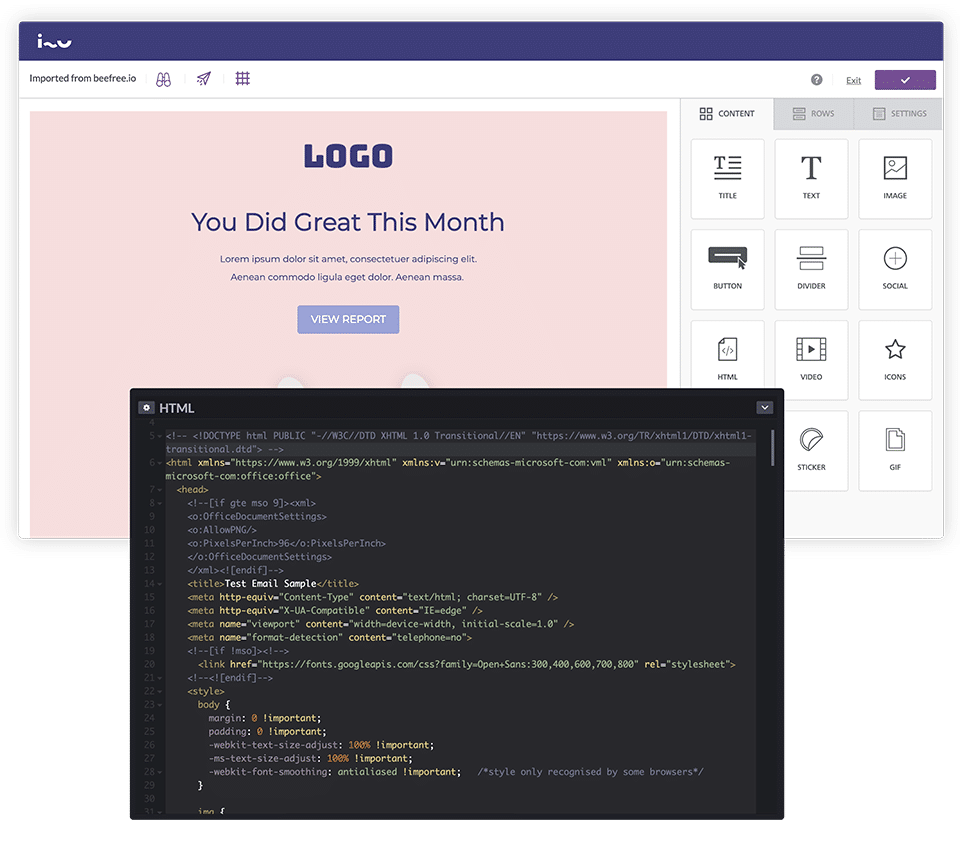 100% customizable
transactional emails
and SMS
You can change the text and layout or
add your brand logo to give your
conversations with your customers a unique
visual identity consistent with your image.
Customize your messages according to the carrier or sales channel used

Add logos, banners, coupons or seasonal discounts

Update your customers exactly how you like with custom tracking statuses

Send customizable SMS and reach your customers on their cell phones
Customizable
tracking pages:
Customer support
gets smart
8 out of 10 customers want timely,
clear communication about the status of an order.
Customized tracking pages are exactly for this purpose.
isendu helps you update them automatically
without having to send them to the carrier's website.
Minor details? Not according to 72% of isendu e-commerce businesses
who told us they had saved at least 20 hours a week that
they would have spent answering customer questions
about the order status.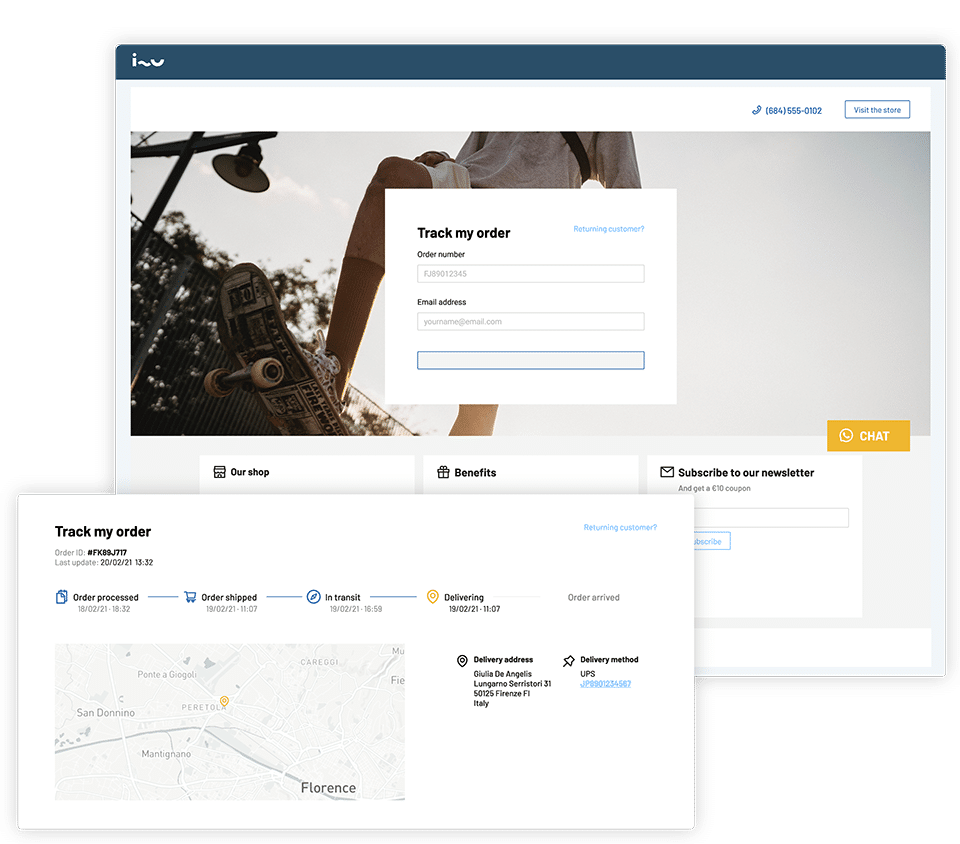 Write to our team! Don't miss the chance to
make your e-commerce take off.
Manage returns
flawlessly
What everyone else might consider a mere return, we see as
an indicator of your success. 68% of customers, say,
that their opinion of an e-commerce is influenced by the return
policy for the customer.
And that's not all: almost 9 out of 10 customers say they are only
willing to make another purchase on an e-commerce if the return experience is flawless.
How you handle returns affects your business.
That's why with isendu you can give your customers impeccable
support when they want to return an item.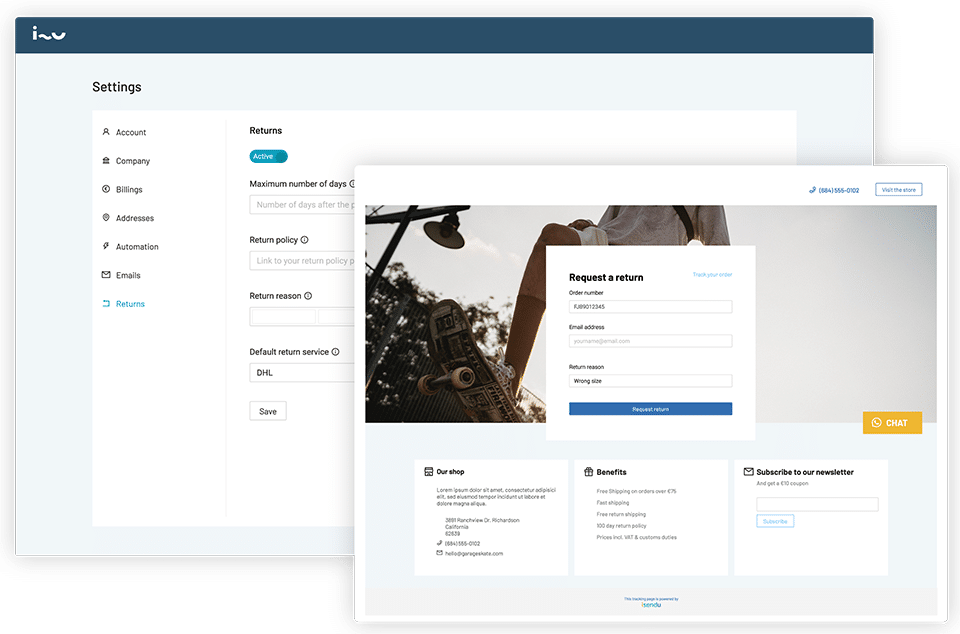 Opinions
matter!
isendu's features are designed to
improve the impression you make on customers and give
them a positive experience throughout their
entire purchase process. Transactional emails,
order tracking, packaging: these are
just a few of the spots where you can add links, QR Code
and other tools to connect with your audience.
Don't miss the chance to create a brand with
a great reputation that automatically
attracts positive reviews and opinions!