Give your customers
a 5-star experience
Send tracking emails and Whatsapp messages to increase your reviews.
Ship. Notify. Build trust.
Offer your customers a premium service
Stand out from competitors by using email and Whatsapp to keep customers updated on the status of the shipment.
Increase the value of your brand
Personalize email and Whatsapp communications to make your post-sales services unforgettable.
Give a boost to your verified reviews
Send your customers emails and Whatsapp messages after the delivery of the package and turn each shipment into a positive review.
Optimize support communications with email and Whatsapp at your service
Forget about impersonal notifications from carriers and update your customers with branded emails and Whatsapp messages with never-before-seen open rates.
Much more than a
Tracking Page
Provide your customers with a branded page to track shipments and turn it into the perfect place to suggest related products and new promotions.
Multiply the ratings for
your e-commerce
Send automatic emails and Whatsapp messages to your customers after the delivery of the package and increase your reviews on Trustpilot, Google and other well-known platforms.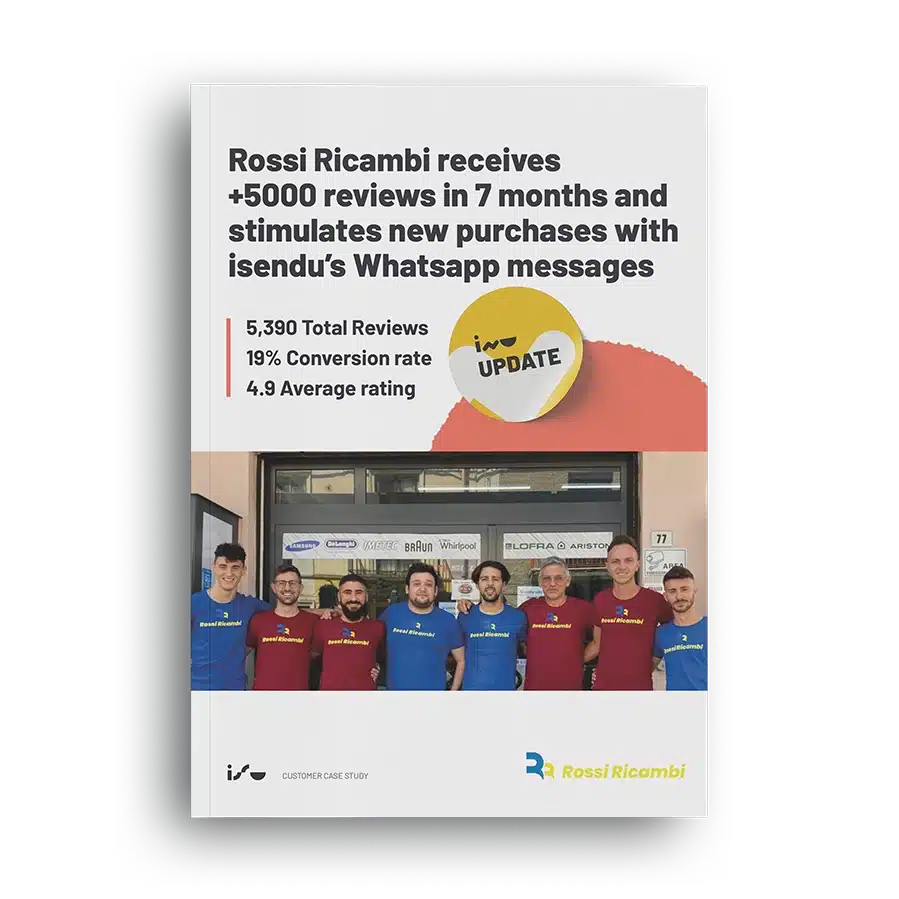 Average Rating on Google My Business
After just seven months of using isendu and its Whatsapp Marketing features, Rossi Ricambi was able to receive the highest number of reviews in its sector and increase its authority, customer experience and SEO ranking.
Find out how to streamline your daily workload with the isendu suite
Increase positive reviews
Send review links with Whatsapp only if the customer is truly satisfied.
Turn problems into opportunities
Quickly handle any shipping problems with Whatsapp conversations to reduce returns and negative reviews.
Fully personalized emails and Whatsapp messages
Customize your email and Whatsapp communications 100% with minimum effort.
Get verified reviews on Trustpilot
Get verified reviews with our exclusive integration with Trustpilot.
Automatically confirm Cash On Delivery payments
Automatically send a Whatsapp message to remind customers to prepare to receive the goods for delivery.
Use isendu without shipping
You can use our post-sales emails and Whatsapp communications even if you don't print labels with isendu.
Pre-built email and Whatsapp templates
Save time and maximize the effectiveness of your communication with isendu's premade templates.
Optimize your order management so you have more time to dedicate to the growth of your online business
Is isendu the right solution for me?
isendu allows you to connect carriers and sales channels whom you have agreements with to automate order fulfillment, increasing both quality and speed. We will help you retain customers by sending notifications with a high open rate as a vehicle for customer support, educational content, up-selling and review requests that increase the visiblity and credibility of your site.
Can I change my plan?
With isendu, you can decide to change your plan at any time. Upgrade to acess more features or choose to integrate siimple add-ons to your plan. Our Account Executives are at your disposal for further information.
What happens if I exeed the limit of shipments or messages?
Don't worry! Our only goal is to allow you to transform every single order and shipment into an opportunity for growth. So if you run out of shipments/messages, you will be contacted by a consultant who will help you choose the solution that best suits your needs.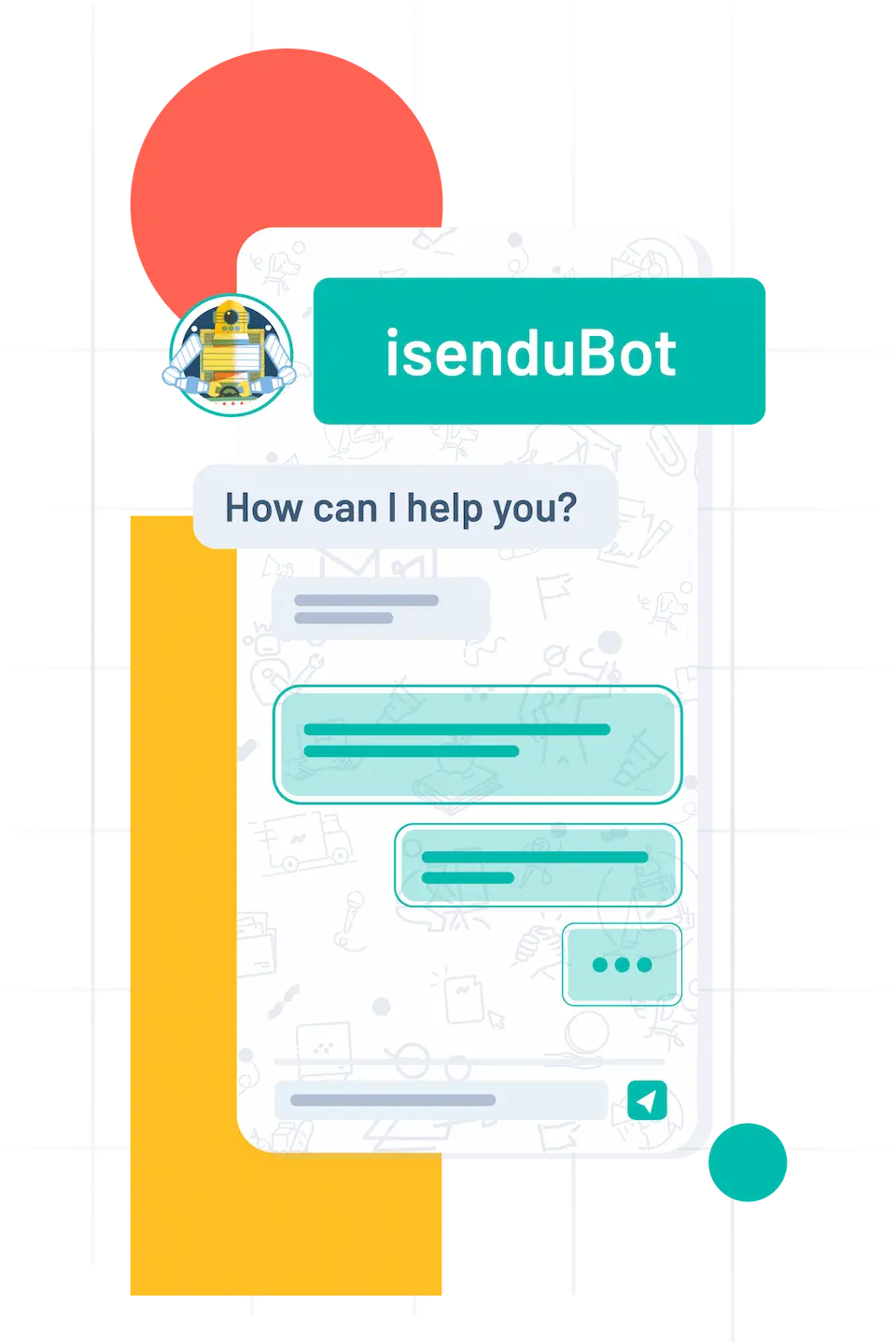 Sell online.
No obstacles!