Transform every conversation into new sales thanks to Whatsapp.
Take advantage of infinite sales possibilities via Whatsapp
Maximize the average cart value
Open a conversation with customers who buy from your shop and increase the average cart value.
Create effective promotional campaigns
Create marketing campaigns and newsletters directly on Whatsapp.
Increase recurring sales
Use up-selling and cross-selling strategies to incentivize customers to keep coming back.
Personalize your Whatsapp messages
Build relationships with your customers with the help of captivating and interactive mesasges using calls-to-action buttons, quick replies, images and videos to make sure your customers never forget you.
Create Whatsapp message sequences
Insert quick replies in your Whatsapp and engage your customers in automatic and interactive conversations to drive your sales.
Manage conversations with your customers in one place, improve customer service and propose new products related to their purchases.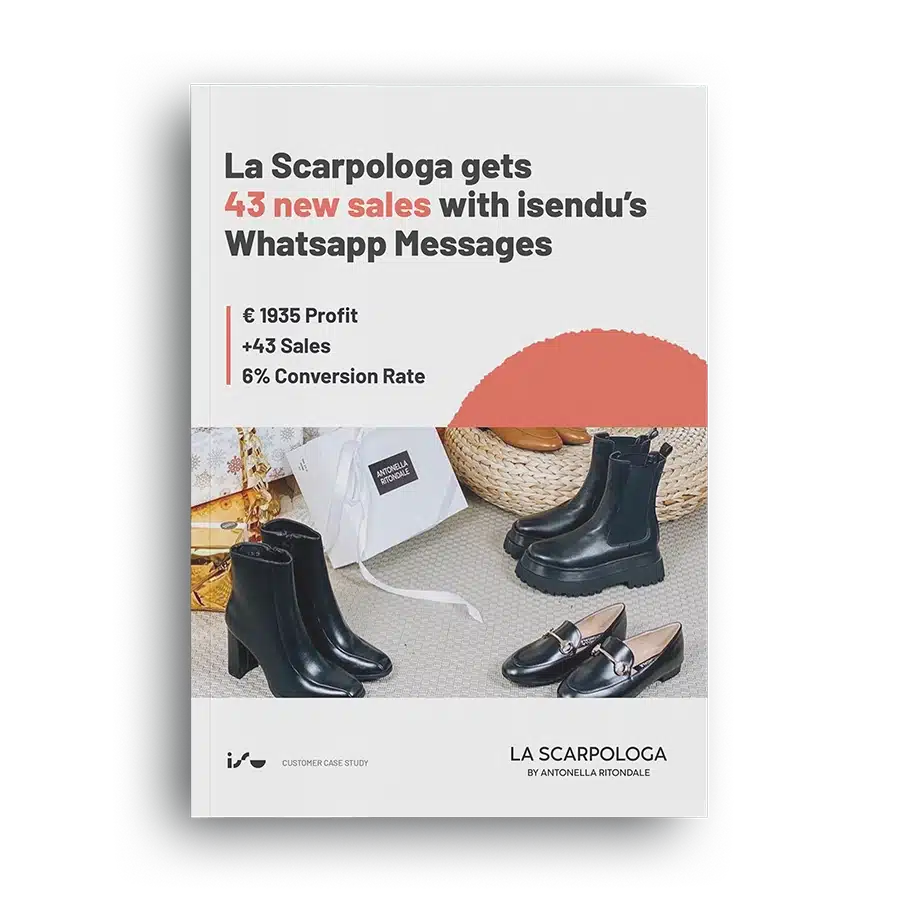 Whatsapp message sequence
The implementation of isendu and its processes has not only improved the shop's logistics management, but it has allowed La Scarpologa to experiment with different Whatsapp Marketing strategies to incentivize its customers to make a second purchase from the e-commerce.
Find out how to streamline your daily workload with the isendu suite
Turn Whatsapp into a new sales channel
Allow your customers to make purchases via Whatsapp by using message sequences.
Promote up-selling and cross-selling
Send Whatsapp messages with related products to customers who have just placed an order and increase the average cart value.
Recover abandoned carts
Send a Whatsapp message with a promo code to recover abandoned carts and spike sales.
Promote the launch of new products
Promote the launch of new products on Whatsapp and watch sales soar.
Segment target audiences and create contact lists
Send email and Whatsapp campaigns to the right target and create contact lists based on order and shipping data.
Turn negative reviews into new sales
Send special promotions to customers who have left you a negative review to convince them to buy from you again.
Contact collection
Collect and store every customer's contact information to design personalized marketing campaigns.
Optimize your order management so you have more time to dedicate to the growth of your online business
Why should I use Whatsapp to send the tracking number to my customers if the carrier already provides it?
Because this way you will be able to leverage Whatsapp messages to promote your e-commerce, sell related products and ask customers to leave a review for your store.
What is Whatsapp Marketing?
Whatsapp Marketing is a marketing approach that aims to generate personalized conversations with customers in order to improve the shopping experience and increase loyalty all thanks to using Whatsapp messages as a tool.
What are transactional emails and messages?
Transactional emails and Whatsapp messages are automated conversations sent to customers following specific actions or events. Examples of transactional notifications are order confirmations and shipment status updates.
Can I customize Whatsapp messages?
Yes, you can customize Whatsapp messages based on the needs of your business and your target customers.
Can I sync my Whatsapp Business phone number with isendu?
Yes, you can connect your own phone number or Whatsapp Business account with isendu.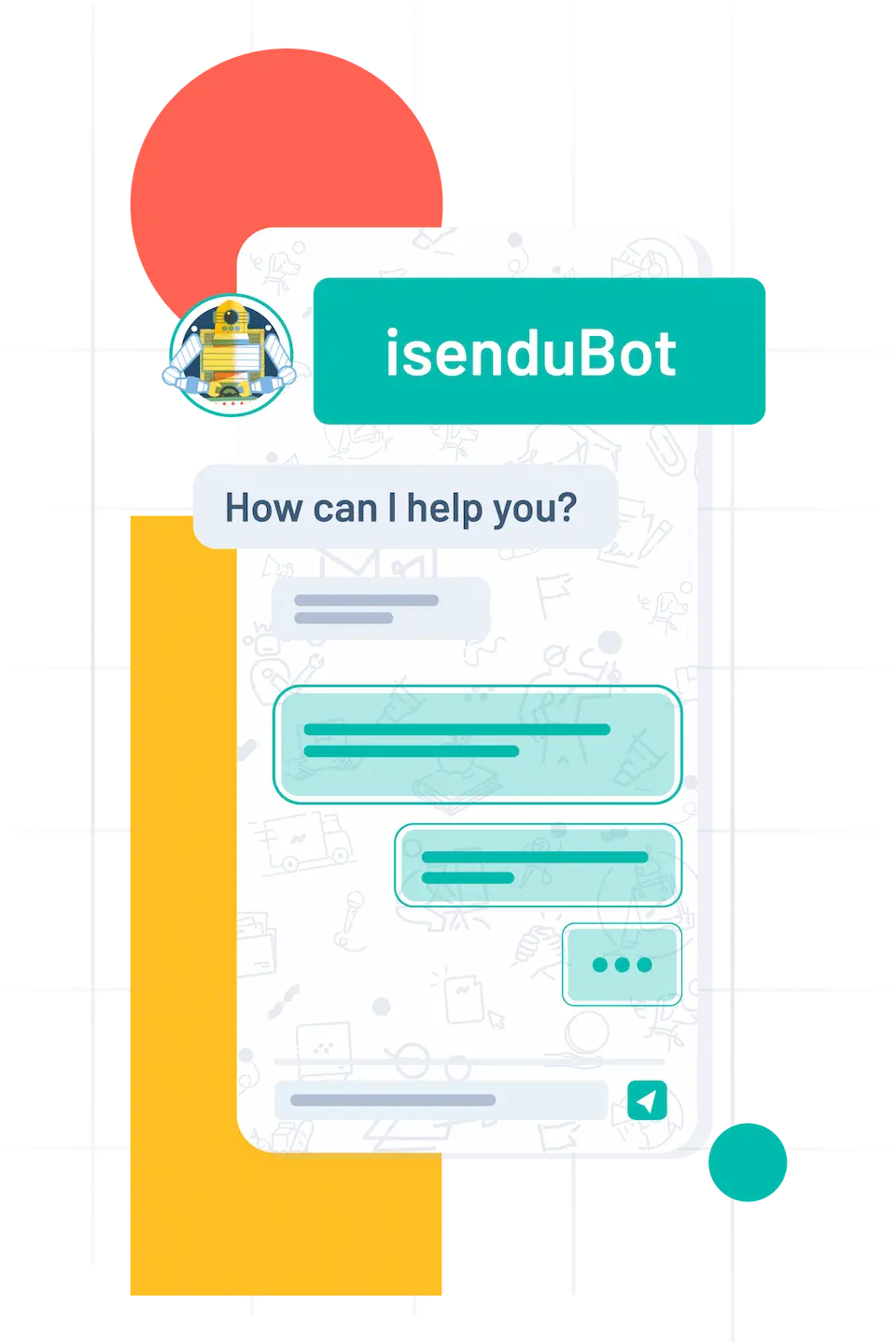 Achieve your
full potential!