The only shipping
platform you need to
grow your e-commerce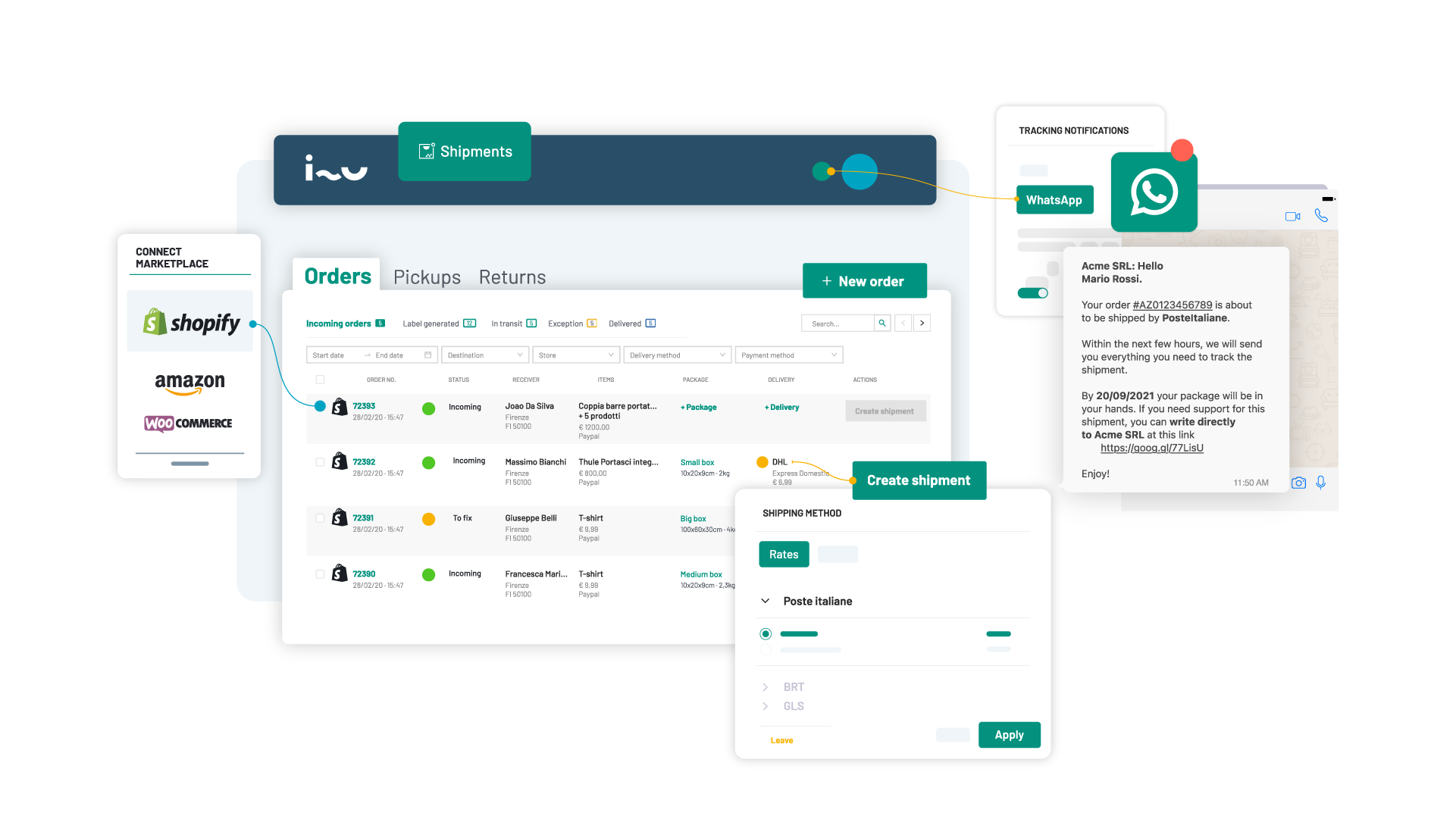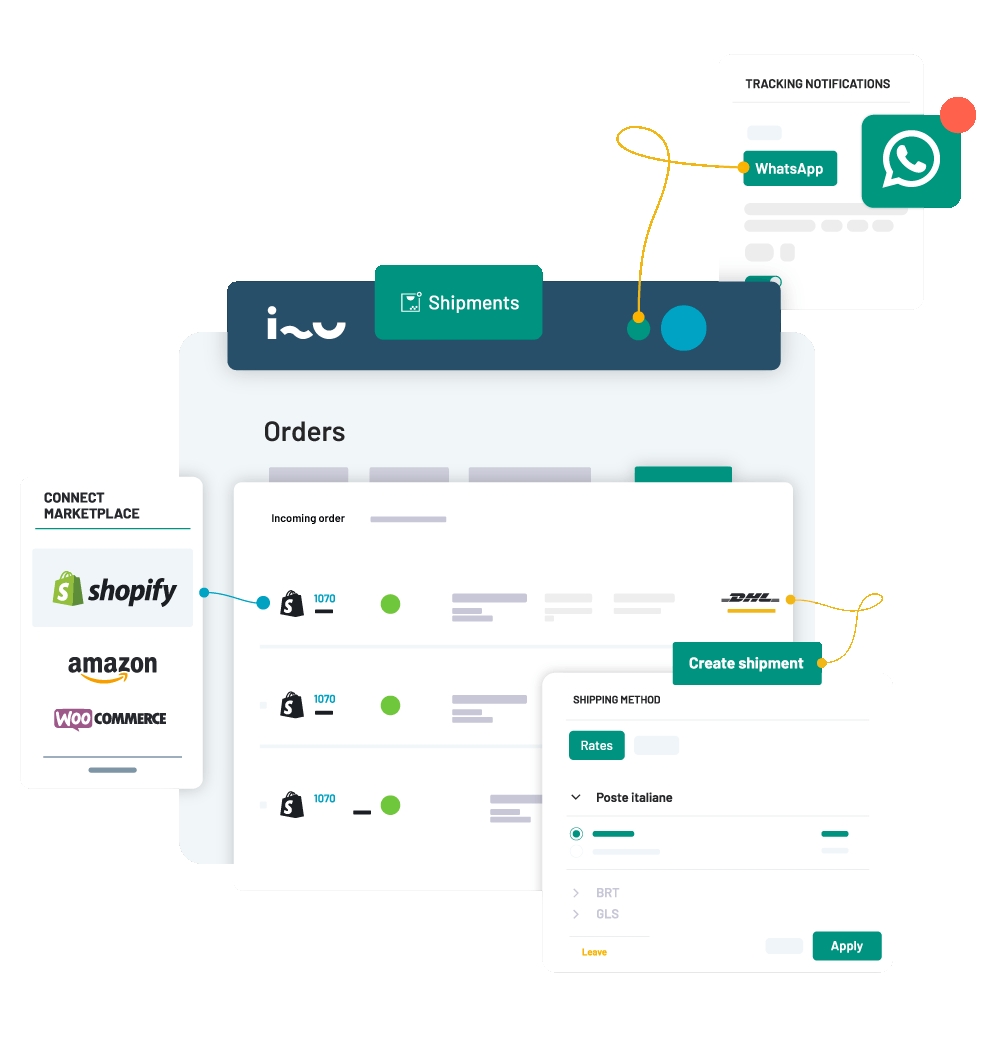 Make infinite shipments with just 1 click and give
your customers the best after-sales experience,
foster new conversations, and receive more
reviews and repeat sales.
Sign up for free
A powerful dashboard
for managing your shipments.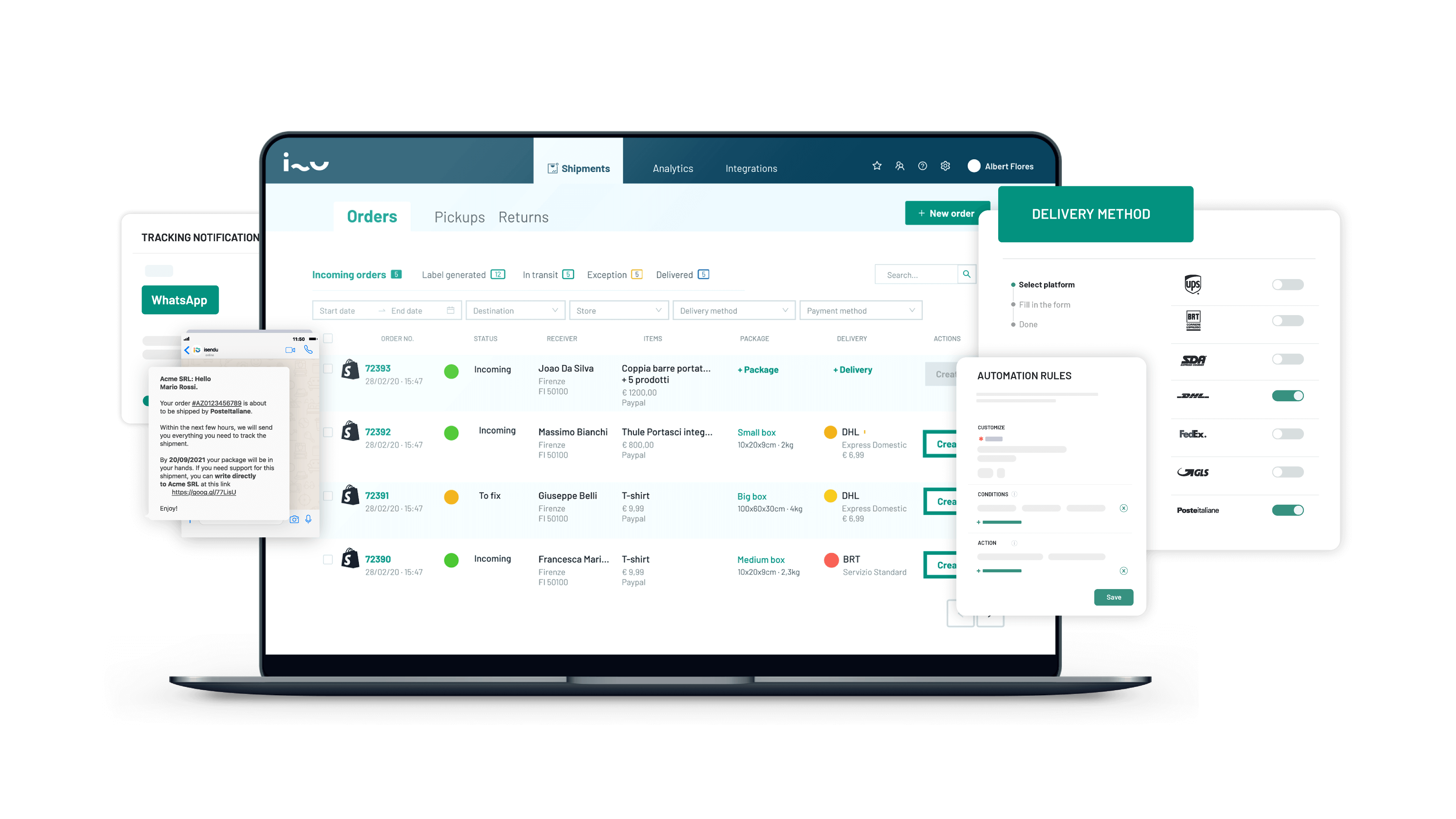 Now you don't have to manually
enter customer information by
hand from your website to
the carrier site.
Whether you're a startup or a well-established
e-commerce business, you need a solution that allows you to generate labels in seconds and monitor shipment tracking from a single workspace. Your road to success starts here.
We connect your
sales channels
to your carriers.
We connect your website to marketplaces,
e-commerce platforms and carrier sites.
So you can import orders and create shipping
documents with the best carrier for each
route and automatically send tracking info
to your customers.
A shipping platform
to boost
your brand
The best e-commerce companies spend enormous
resources to increase their brand's visibility.
But one of the most effective
tools is right in front of your nose: shipping.
This is the most powerful channel to
tell your story, educate your customers and
get more reviews. You can do all this
with isendu's transactional emails.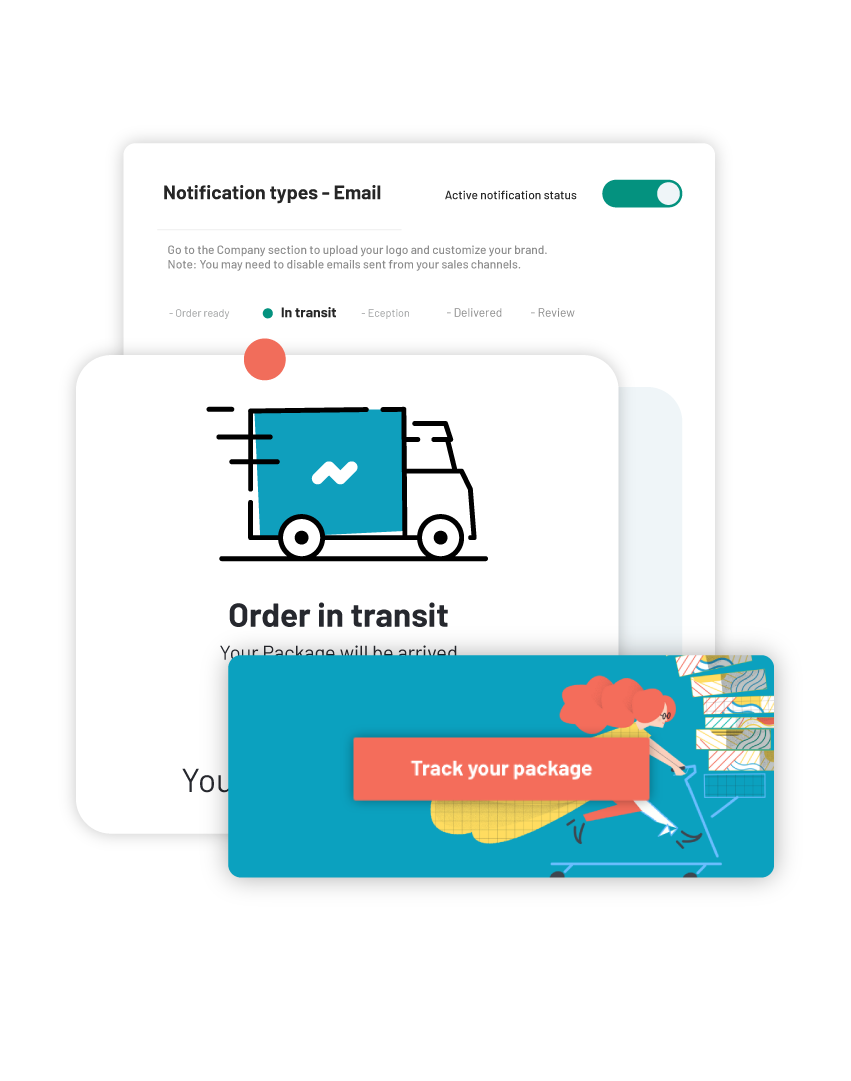 Completely revolutionize
how you update
your customers on
their shipments
If you sell online, you know how hard it is to create a
strong relationship with your customers.
isendu allows you to communicate with
tailored messages to your audience via
automated WhatsApp messages. You can
turn a tracking update into a conversation,
which enhances recurring sales.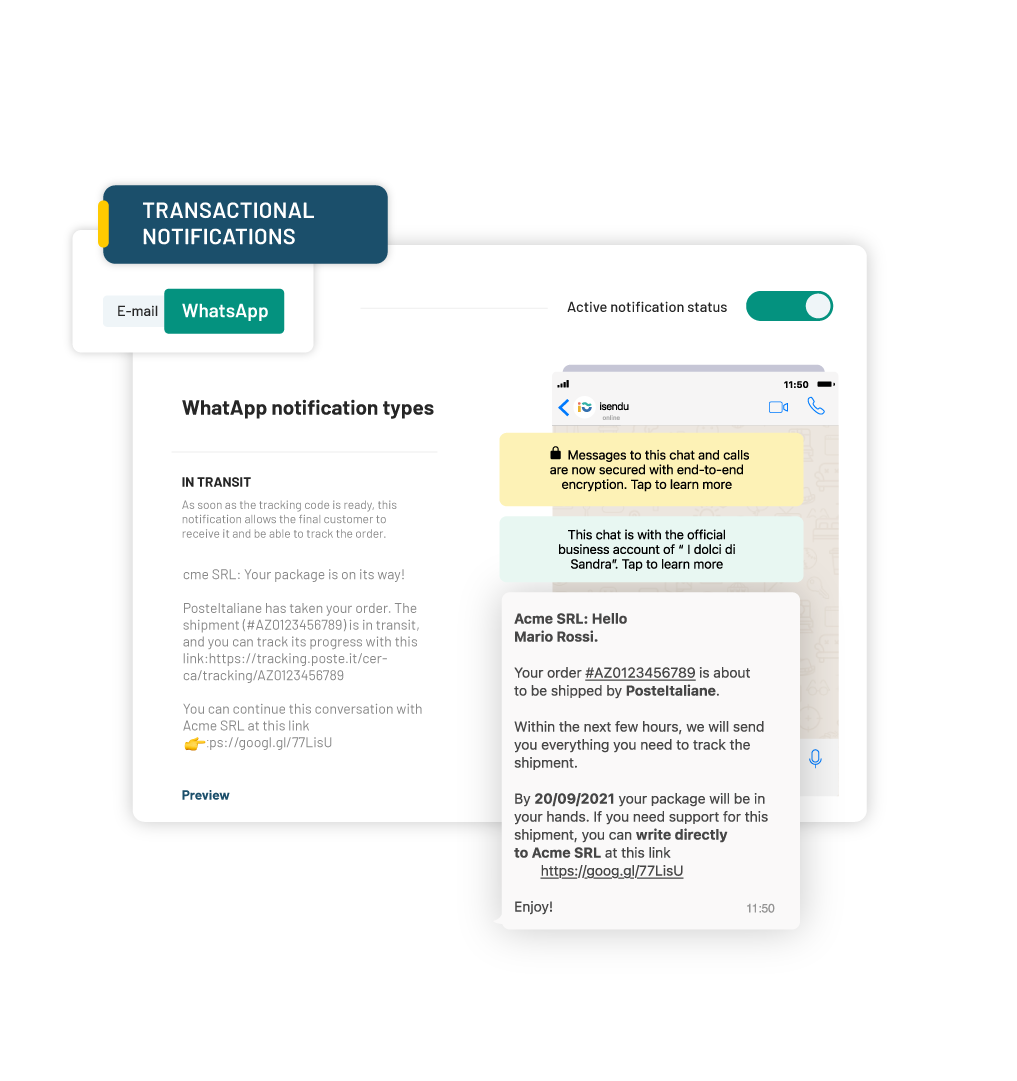 Turn your shipments into a
tool for growth. Right now!
Book a demo and start shipping with just a click.
21-day free trial, no credit card required
isendu leads your
e-commerce business to success
Automatic shipping
Stop thinking of shipping as a daunting task. Generate shipping documents with a single click by connecting your sales channels to your carriers and using simple automation rules to choose the best option for every order.
Growth
Turn shipments into new sales opportunities, update your customers on the status of their order with a series of emails and WhatsApp messages that build loyalty, encourage reviews and spark new sales opportunities.
Practical help
You've never had support like this. The isendu team will be at your side personally, via WhatsApp, phone, and email, solving your problems in real time. You will also have access to the Community and get extra value from our partners. Only together can we make a difference.
Choose the plan that best suits your needs,
your objectives and your sales goals.
Improve your e-commerce sales trends with
a simple, multi-channel shipping platform.
Check out our plans
We super-charge your
potential!
A single platform to simplify order management
and revolutionize your online sales.
Monitor deliveries in real time,
choose the best carrier and keep an eye
on your customers' satisfaction!