Our pledge to the growth of your e-commerce
Every day hundreds of companies use isendu to simplify shipping, collect reviews and increase their sales. Find out how.





La Scarpologa gets
43 new sales with isendu 
La Scarpologa is Antonella Ritondale shoe shop, a young and passionate Florentine entrepreneur.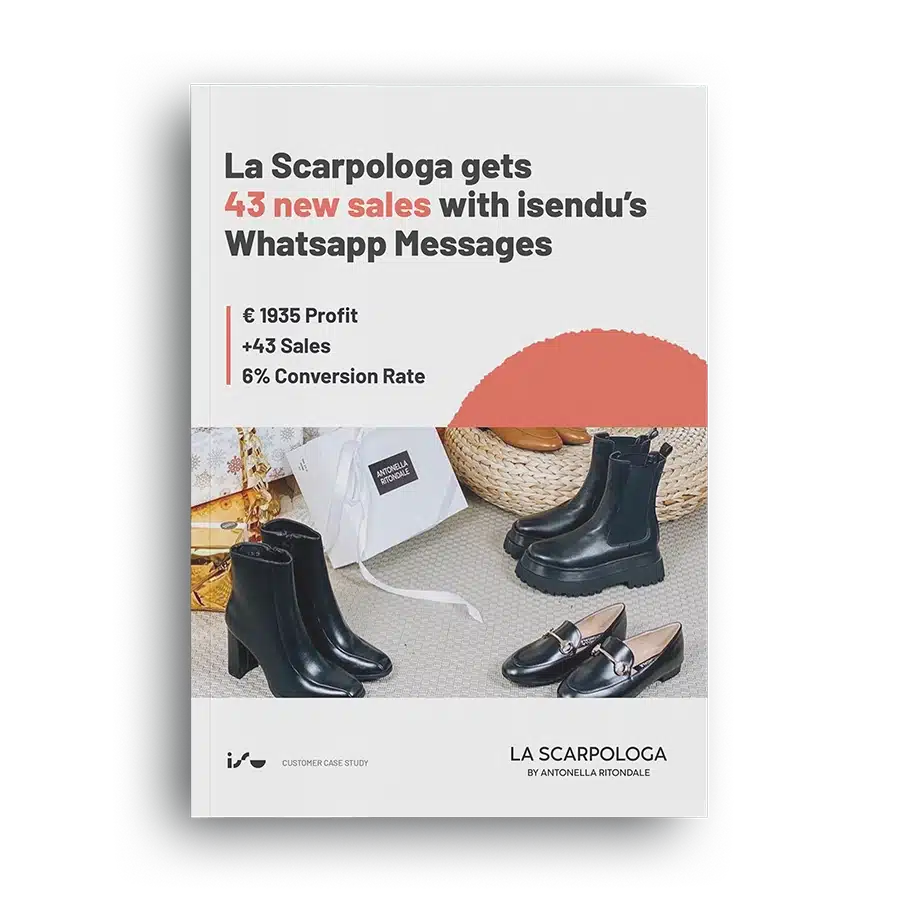 Profit thanks to
new sales

The new features for transactional messages (email and Whatsapp) make managing the marketing and post-sales strategies a piece of cake. Fast, convenient and efficient service.
Ivan Basile collects 49 positive reviews in 35 days with isendu 
Ivan Basile is an Italian brand that creates bracelets, necklaces, Tibetan malas and necklaces for pants in semiprecious stones: all personalized according to the customer's style.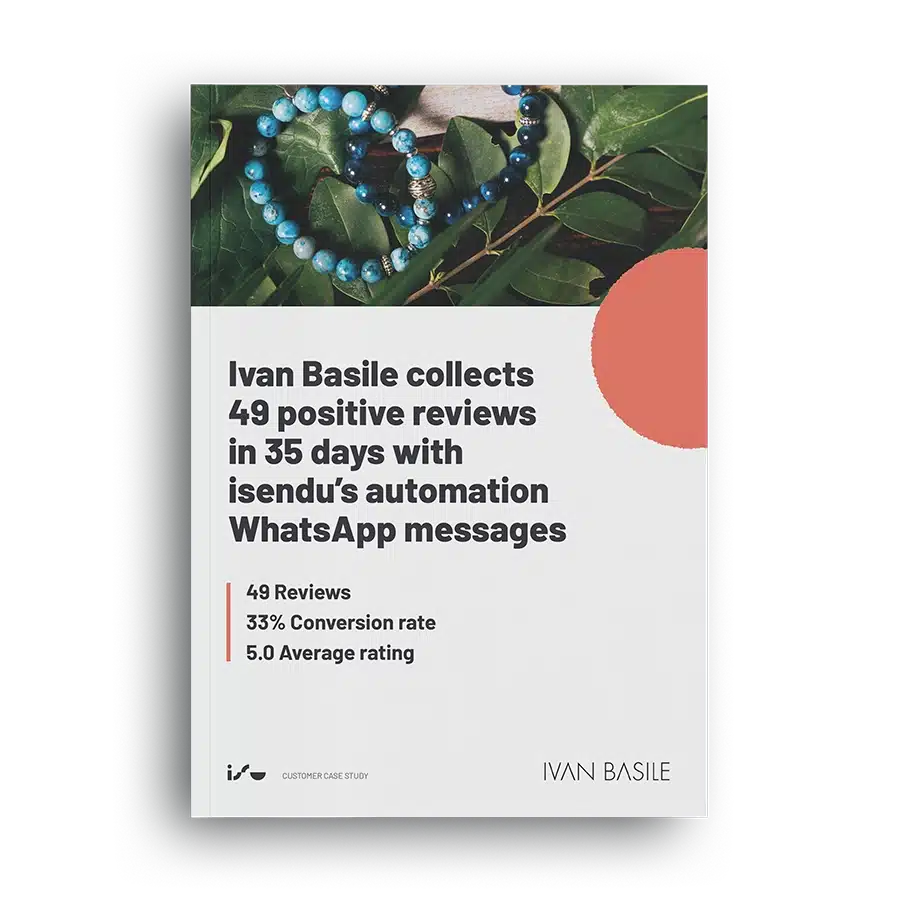 New reviews
thanks to isendu
Average rating on
Google My Business

Excellent service. The team is always available and the customer experience is quite positive thanks to the frequent communications. We thank our customers for their purchase then ask for a review. By implementing this method, we have obtained a 312% increase compared to before. Fantastic!
Rossi Ricambi
doubles its reviews and stimulates new purchases with isendu
Rossi Ricambi is a company with over 40 years of experience that deals with the retail sale of spare parts and small appliances, offering technical assistance online from its headquarters in Messina.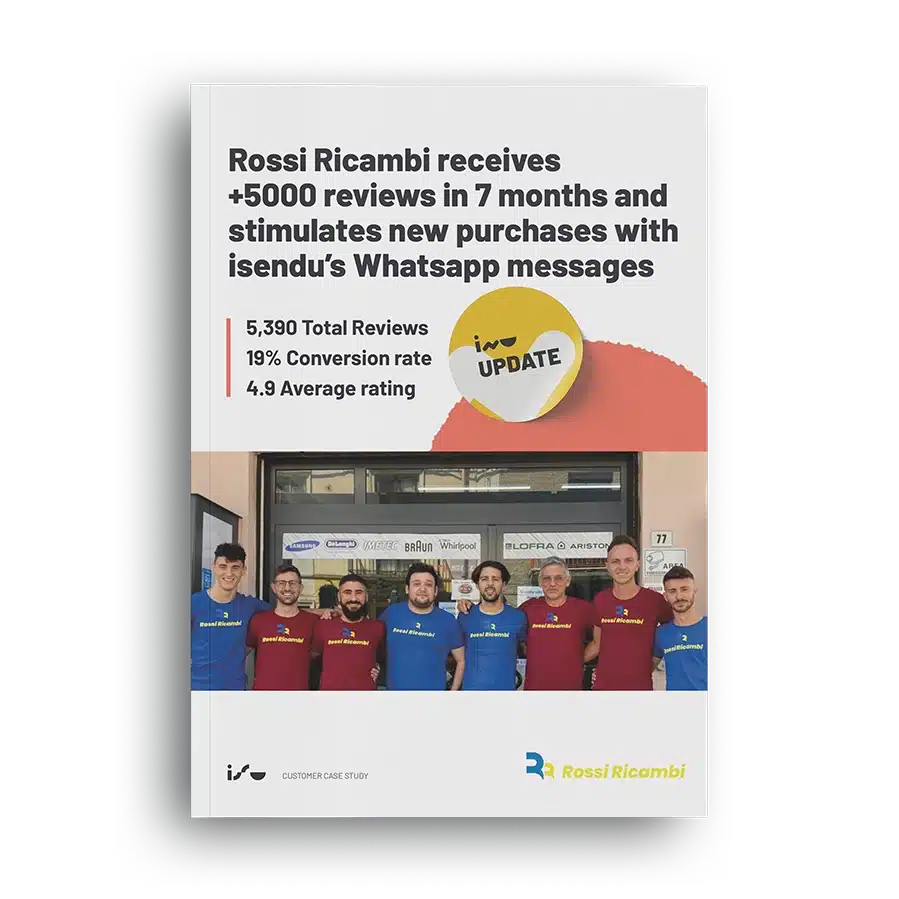 Average rating on
Google My Business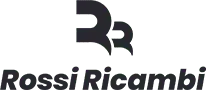 Super supportive and available assistance service. isendu provides fundamental automations to simplify logistics and collect reviews. It's an extremely useful pairing of practical tools and commercial vision. As we are approach the second renewal of our subscription, isendu has proved itself as a reliable, valuable and indispensable partner.
A case study for every success story. With isendu.