Chloe Holewinski /
Sustainable e-commerce: what is it and why does it matter?
As the e-commerce industry continues to grow everyday, so do consumer demands. From product packaging to business practices, the theme of sustainability takes on a variety of appearances when it comes to e-commerce. However, nowadays shoppers are opting for products and practices that don't take a toll on the environment.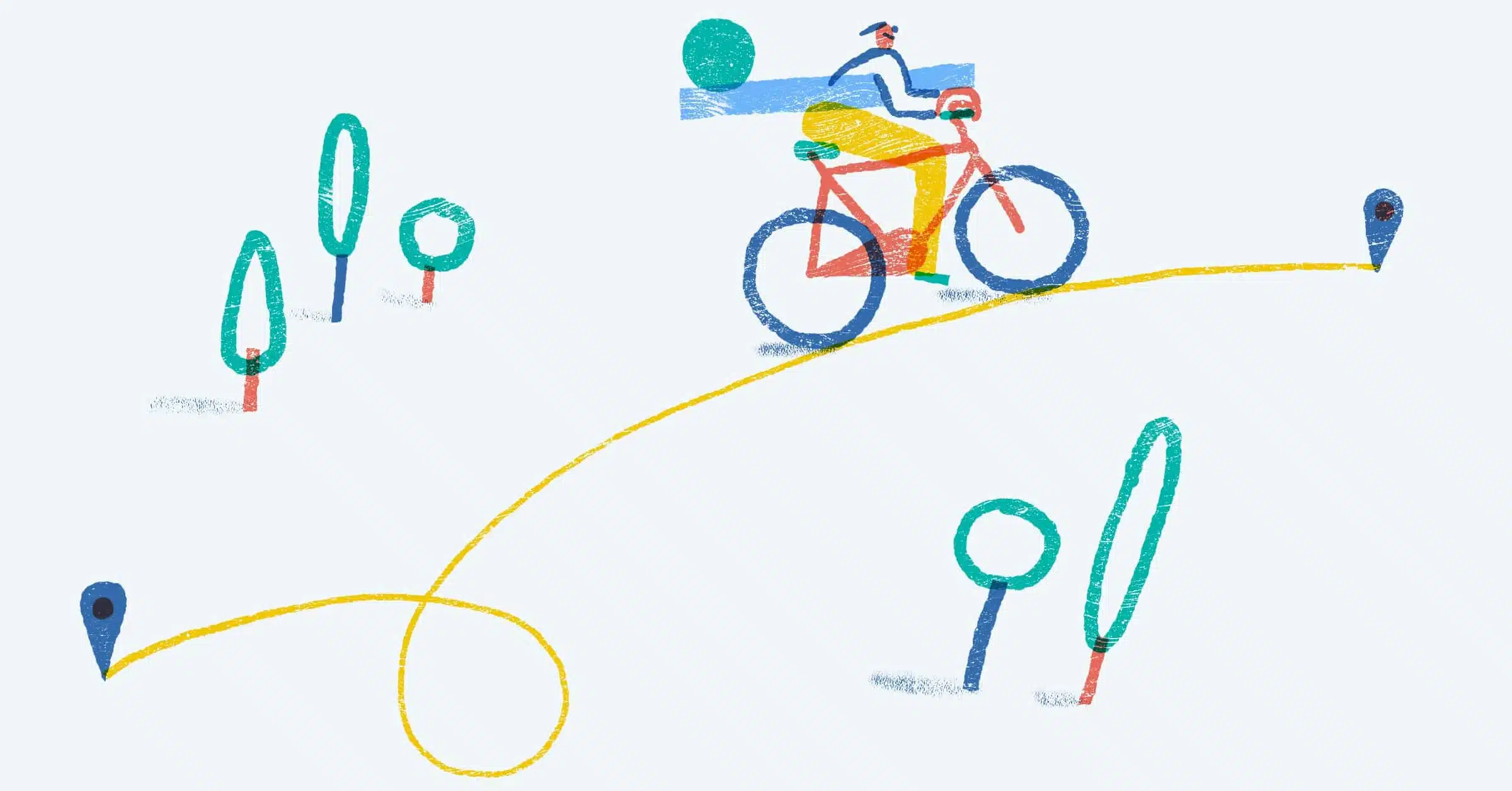 illustration of Nicola Giorgio
Sustainable e-commerce can be defined as a brand or company's strategies to reduce environmental damage as a result of the operations of a specific market. Due to the pandemic and lockdowns, buying behaviors have changed significantly, and the e-commerce sector is synonymous with express shipping… which translates to an increase in wasted resources, transportation emissions and plastic in the ocean. Not only are consumers worried about sustainable shipping practices, they're becoming more and more inclined to choose brands that employ eco-friendly business practices as well.
Almost 70% of Millennials, the demographic with the largest purchasing power, are concerned about the environmental impact of companies. Many Millennials grew up hearing, "Save the whales,"and "Reduce, reuse, recycle," so saving the planet has been ingrained in this generation from a young age. As a result, Millennials are extremely aware when it comes to living an environmentally-conscious lifestyle, which in turn influences their purchasing patterns and social impact as they strive to reduce their carbon footprint.
From buying more sustainable products, such as secondhand or recycled items, to reducing environmental damage caused by manufacturing products, Millennials are truly invested in sustainable business practices. In fact, they are willing to spend more for durable, eco-friendly products that are produced sustainably, and they'll even opt to accept a reduced salary if the company they're working for guarantees environmentally friendly practices. In short, nowadays top talent is more inclined to work for companies that promote long-term sustainability because participating in environmentally friendly practices give Millennials a sense of purpose and belonging.
What are the leading environmental issues when it comes to e-commerce?
I'm sure you already know… when you throw something away, it doesn't just go away: it goes in landfills or in the Great Pacific Garbage Patch. And the waste doesn't stop there. Not only will waste increase, but so will emissions as the number of delivery trucks on the road grow in the coming years.
Packaging waste and greenhouse gas emissions are the most wasteful steps of the e-commerce processes. From the transportation and delivery of goods to product packaging, there are many ways e-commerce can reduce their carbon footprint. Let's share a few remedies:
First, if you're not already, we recommend implementing climate-neutral shipping management. Not only will consumers be more likely to purchase your products by becoming more sustainable, but you'll reduce business costs and get more attention from investors. Venture Capital prefers investing in eco-friendly companies and products so much so that they will actually divest in companies that aren't doing their best to reduce the leading environmental and social factors. Furthermore, employing ecologically damaging practices can even harm the reputation of your brand. Pivoting your products and brand to focus on sustainable products and packaging designs that allow for recycling or reuse will lead to stronger brand loyalty.
How can you structure your e-commerce around sustainability?
As I'm sure you've understood by now, sustainability plays a huge role in the success of your e-commerce and the protection of the environment. Whether you're a small or large e-commerce, let's explore a few of the ways you can do your part to help preserve the planet.
Opt for sustainable and ethically produced goods that last. Nowadays consumers are more likely to investigate how products are made and what their carbon footprint is. By selecting and promoting "green" production methods and more durable products, you can improve customer loyalty, attract top talent and even gain new customers.
Reduce paper usage. It's time to switch to electronic receipts. With "Save the bees, plant trees," being a motto for the younger generation, paper receipts and excess packaging are things of the past. To reduce waste, try using appropriate-sized packaging and packing products that can be recycled and reused.
Enhanced product quality. Avoid customer returns by providing descriptive product information, high-quality photos and detailed descriptions so the SEO gets detected. You can also add new and more eco-friendly products in addition to incorporating fair trade and longer-lasting products.
Green shipping solutions. There's no way to grasp how environmentally conscious your customers are unless you offer them sustainable solutions. We recommend giving customers the option to ship items in bulk to reduce emissions. If you want to show your brand in a positive light, try using recycled and reusable packing materials and eco-friendly boxes. Another smart move could be to partner with suppliers/manufacturers that strictly follow sustainable practices or with carriers that offer climate-neutral or green shipping, such as the UPS Carbon Neutral solution which offsets the climate impact of each shipment. As buying habits evolve, environmentally-conscious shipping programs and waste-reducing processes are guaranteed to catch the attention of consumers.
Eco-friendly waste management. Ditch nonbiodegradable products. If it can't be recycled or reused, it's bound to harm the environment. From applying sustainable fulfillment and designs to developing a company-wide recycling program, disposing of trash responsibly is going to make a difference in your customer's eyes. You could even be the first zero-waste company in your sector by reselling used merchandise and returns.
Let's be honest… If your company has taste, it should be zero waste.
isendu is all about lending a hand to save the land. We're proud to announce that we're kicking off 2023 by committing to sustainable shipping thanks to isendu's first green shipping solution: UPS Carbon Neutral. At isendu, our goal is to add value to the customer's experience, save time and give worth to the earth. From automating shipping processes to taking advantage of conversational marketing, isendu is here to help you grow.