Automazione, Crescita, Online selling
Marco Pericci /
3 ways to build trust in an e-commerce business
Trust is a key factor influencing consumer purchasing decisions.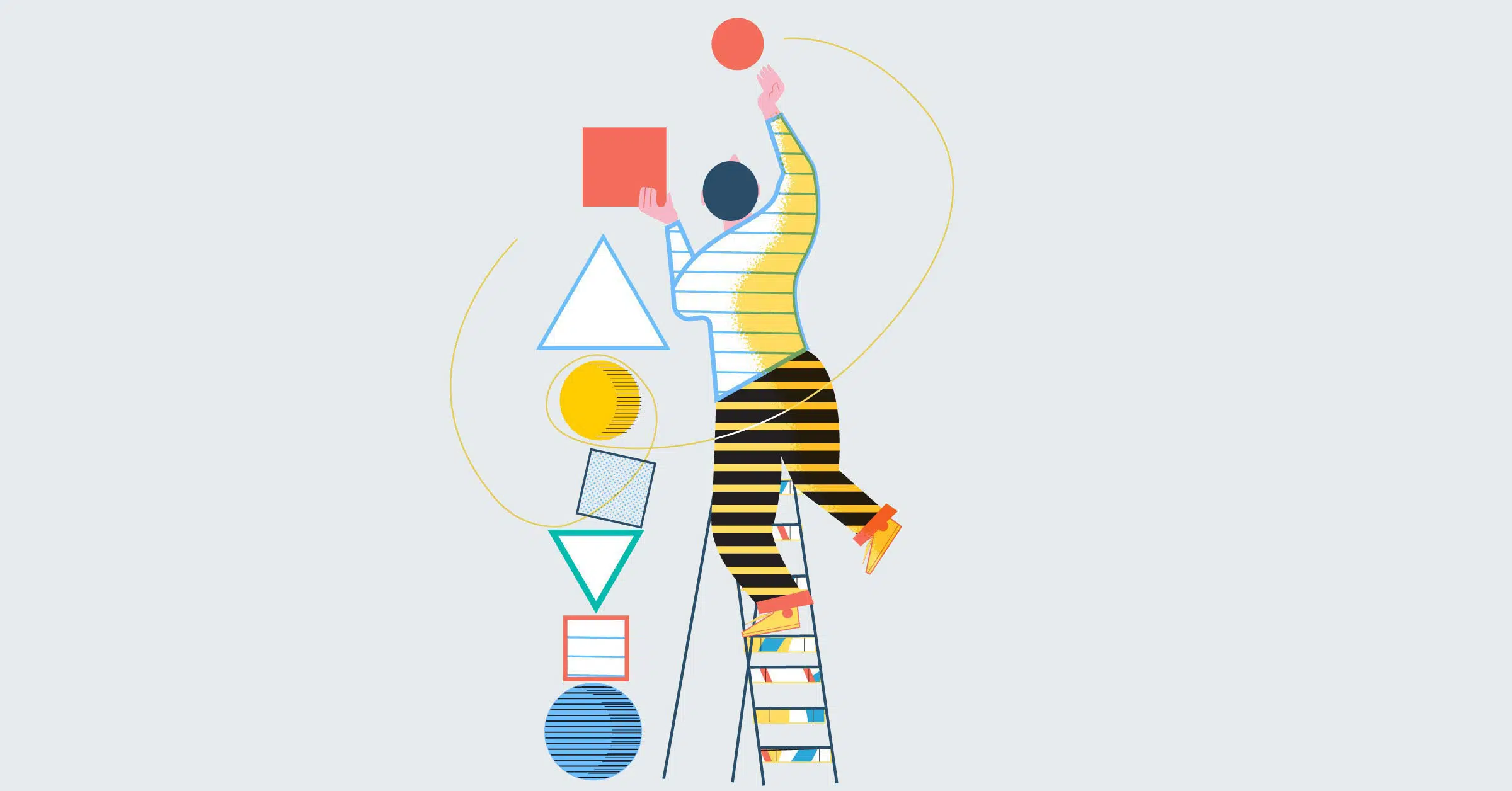 illustration of Francesco Zorzi
A study on the relationship between trust and purchase intentions by Singapore Management University shows that people are more likely to make a purchase from a website if they have both high trust levels and low perceived risk while navigating the site.
Studies on these "hidden" dynamics have been done in the realm of neuromarketing.
How to gain customer trust through neuromarketing
Technology advances have let brands and marketers around the world optimize their strategies by using neuromarketing, which includes tools like:
● Functional magnetic resonance imaging (fMRI)
● Electroencephalogram (EEG),
● Implicit association tests
● Eye-tracking
● Heart rate assessment
● Facial coding
● Measuring electrodermal reactivity on skin
These tools are used to analyze and understand neural activity and consumer behavior when given certain stimuli. They also facilitate understanding the first impression perceived by a customer and how easily they interact with your website layout.
That "only 1 room left on our site" on Booking.com and that "free shipping" on Amazon are not randomly chosen phrases but have been studied from a neuromarketing perspective as phrases that
take advantage of some of our brain's often unconscious mechanisms. For instance, Netflix uses neuro-trackers as tools to predict the success of their online programs with an accuracy rate of 84%.
Understanding the psychology of customers and what their brain actually perceives helps e-commerce companies best channel their marketing and production efforts.
For people to make a purchase, they need to trust, and this need is even greater online. They may have many doubts and questions, including:
● Are the products good?
● Will it definitely get to me?
● What do I do if nothing comes?
● What if the product isn't as described or doesn't work?
● Is this company reliable?
And the list goes on.
It's important to be able to anticipate these doubts and reassure future customers to win their trust. But how can this be done, online and in just a few seconds?
Neuroscience and consumer psychology can give us a hand here.
Let's see how to create a digital trust relationship with any visitor to our e-commerce site to encourage purchases. Here are 3 ways we can do this.
1 – Use seals and trust badges
Symbols of well-known, reputable entities and organizations, as well as certificates, make use of the principle of authority to be credible and inspire trust from the get-go.
Seeing them reduces the feeling of risk and increases that of trust. It is like they are vouching for your product or services, of course, as long as they are relevant to what you offer.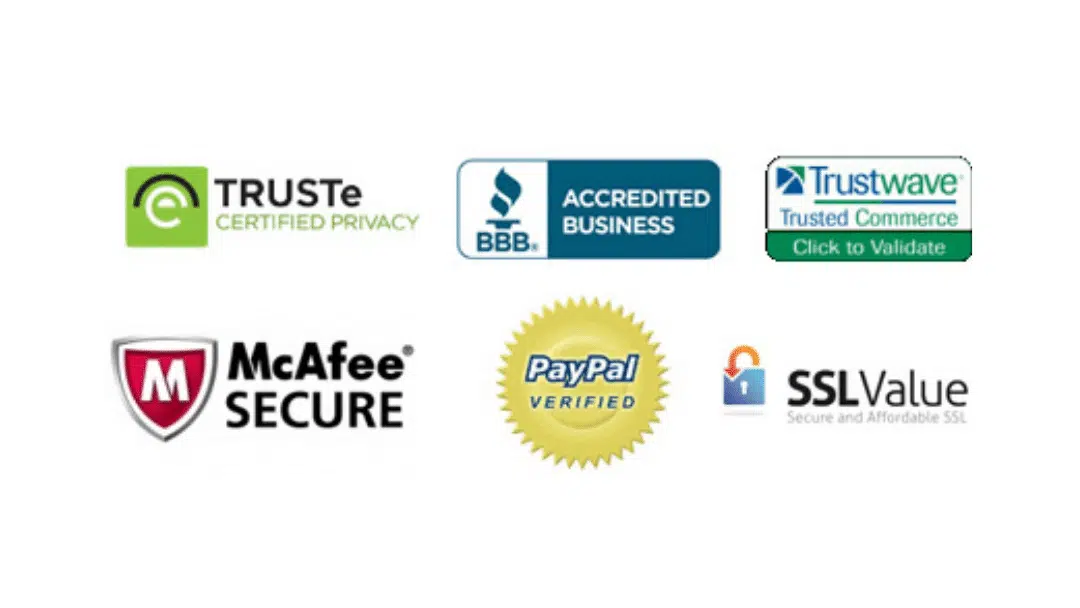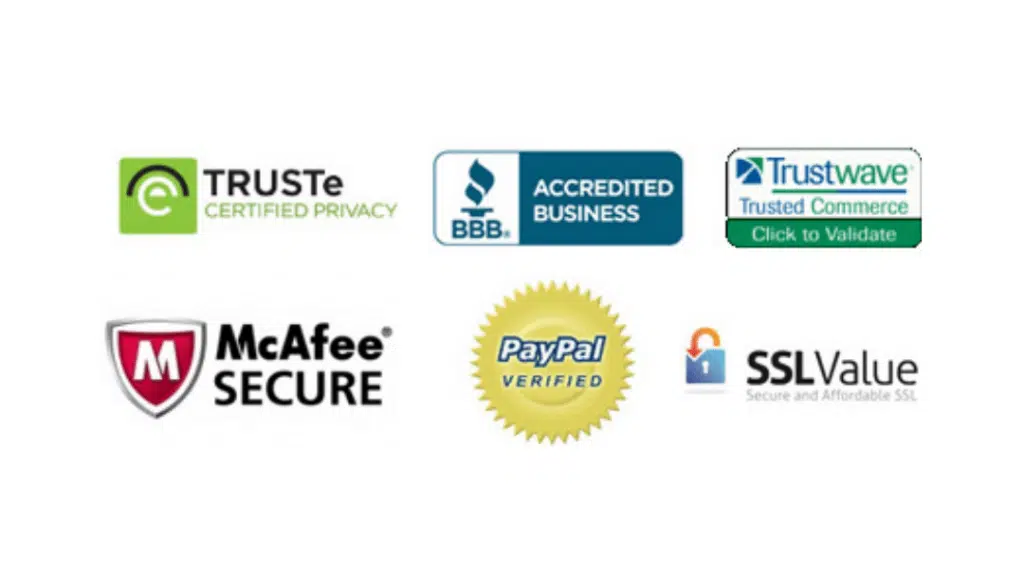 71% of consumers say it is important for e-commerce sites to show a trust seal or logo (Yankee Group Research). Other case studies have shown an increase in conversions after seeing a trust badge; for example, "100% money-back guarantee" helped increase conversions by 32%.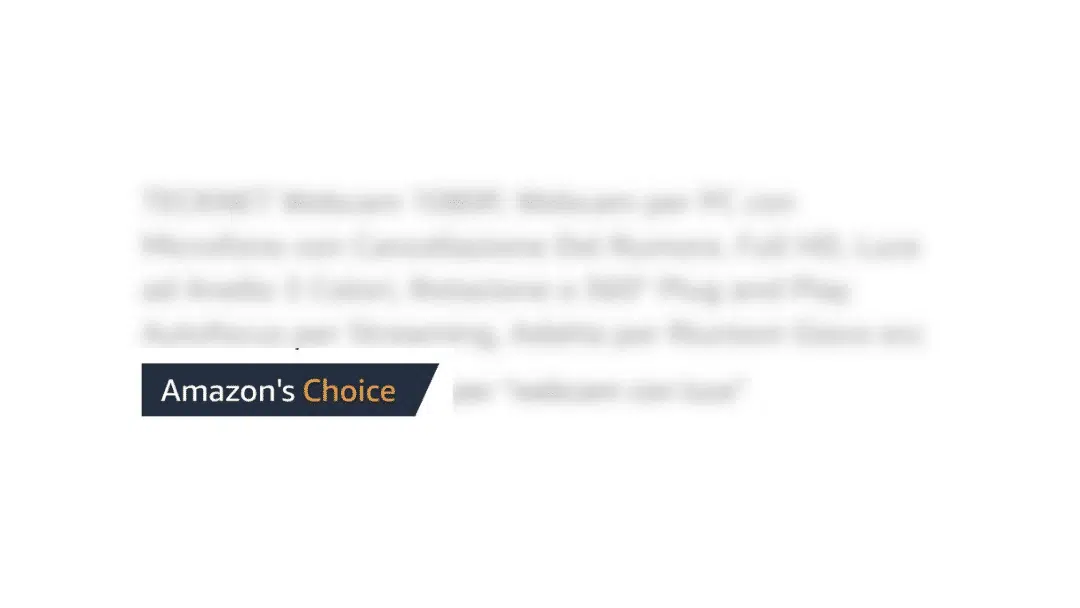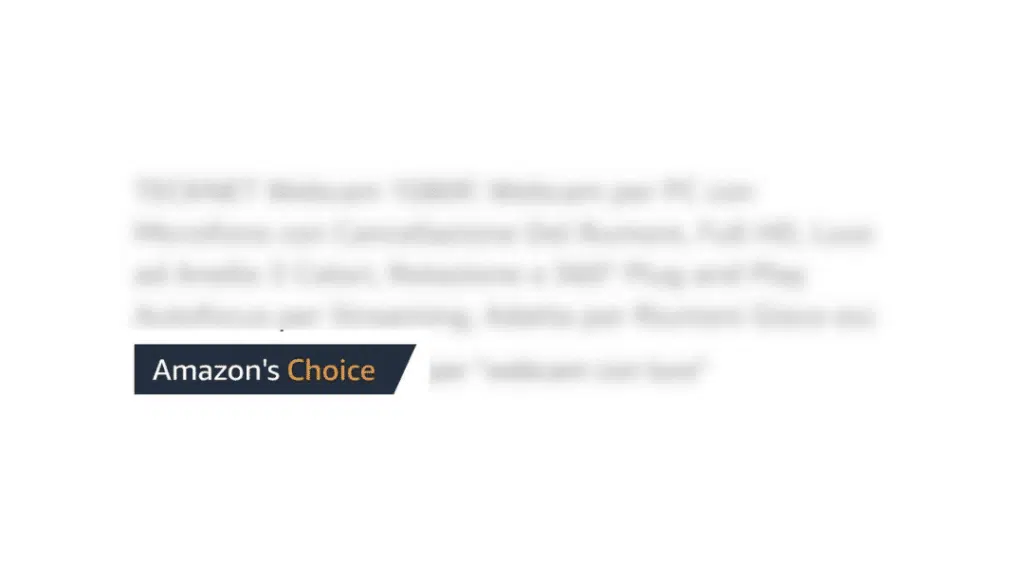 Some products on Amazon are guaranteed directly by Amazon.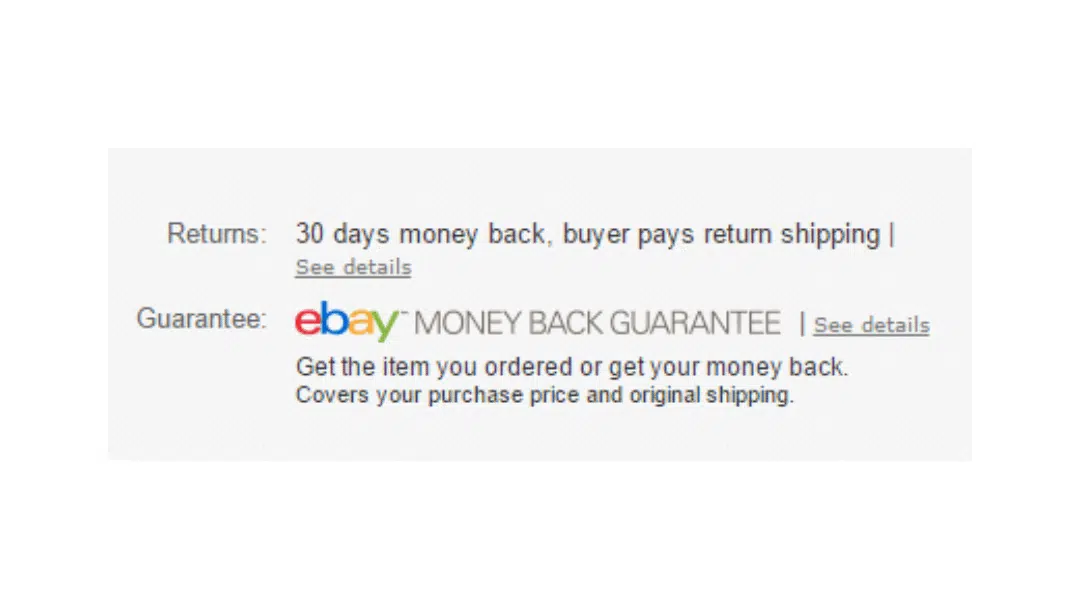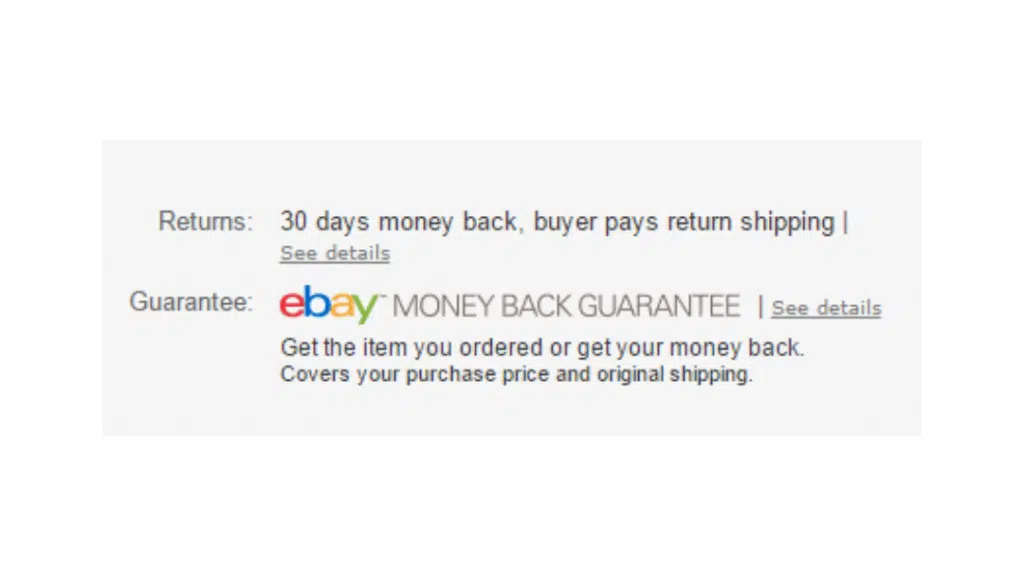 Another good example is eBay, which acts as a guarantee for a full refund. This is the logo describing the guarantee.
Even though you could make them yourself, of course, they won't have the same credibility as those of well-known companies and partners.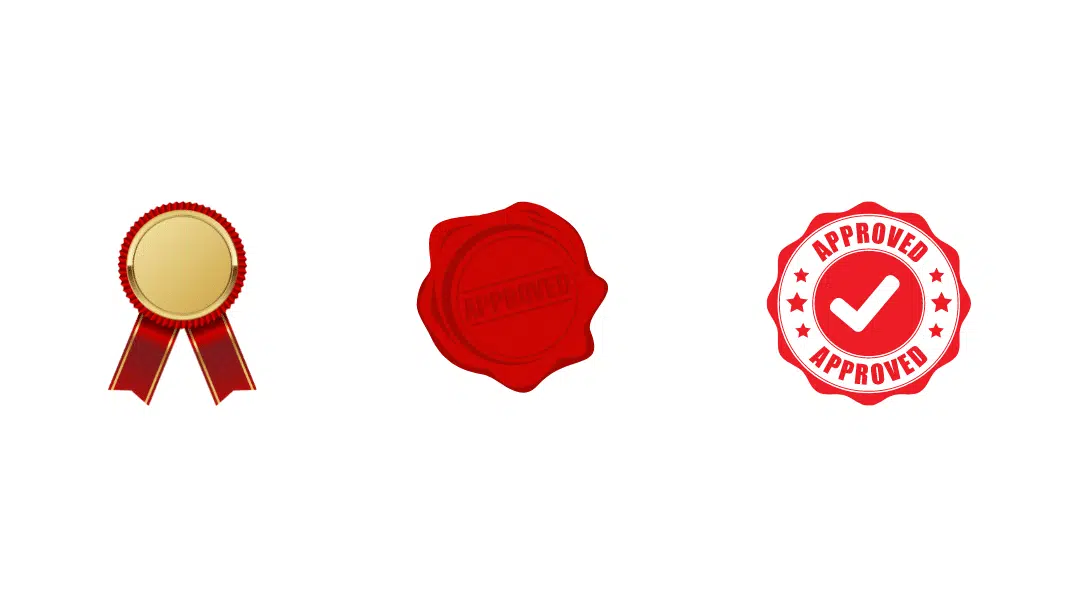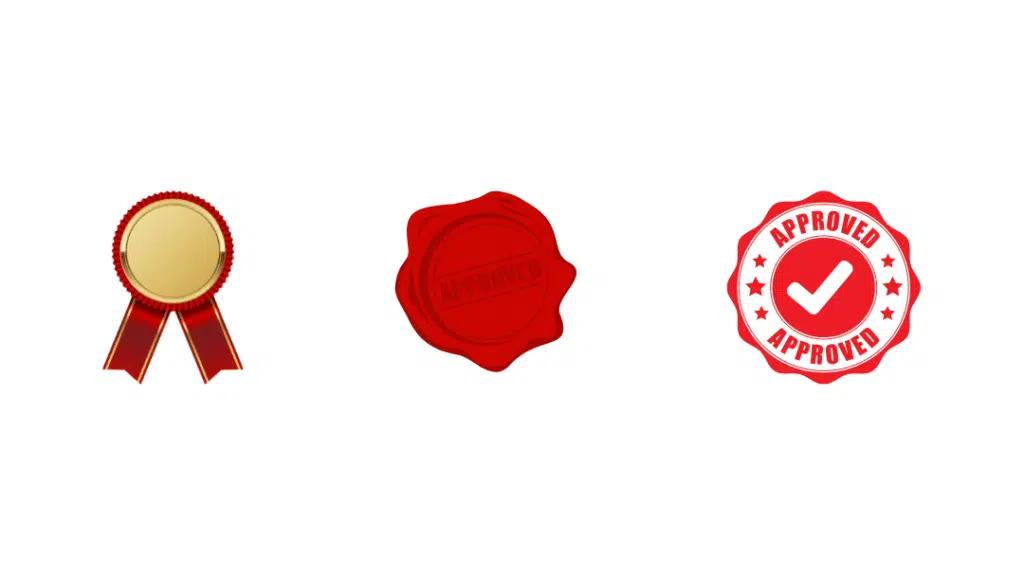 2 – Make assistance easy and accessible.
Going back to those questions that a hypothetical customer asks before making a purchase, make sure that they can easily find the answers and all the information they need so they can clear up any doubts and get closer to deciding to make a purchase.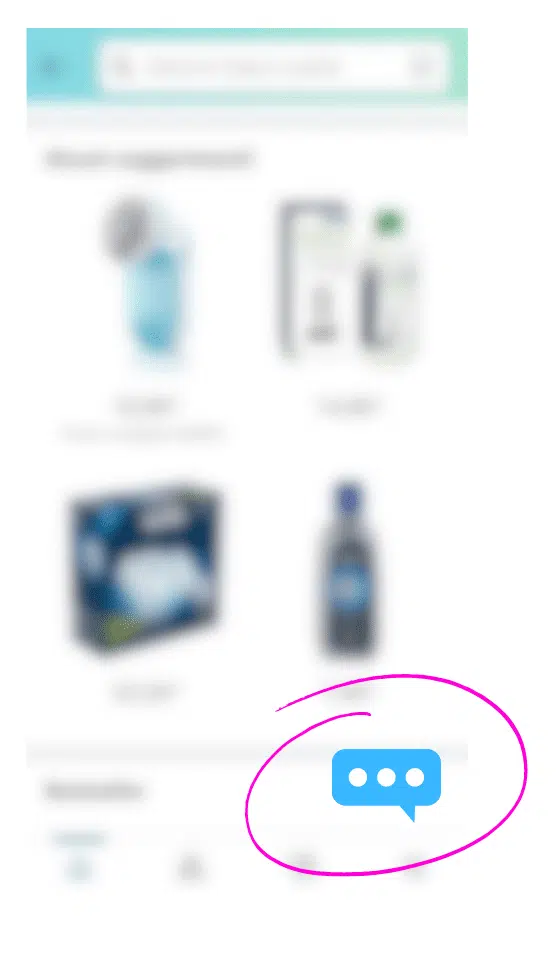 Your contact details, including phone number, office address, email address and customer support phone, should be clearly visible. Visitors shouldn't have to work to find help, or they will leave.
This will give customers the certainty that they can always contact you if they have problems. It serves as a form of reassurance.
Now you can use a "live chat" function, which is increasingly popular with many e-commerce sites. This lets you answer questions and respond to objections in real time.
3 – Use and present a reliable payment gateway
These days, when there are so many credit card frauds, many people who buy online see entering their payment info as a risk, and privacy and sensitive data issues have never been such hot topics as they are now.
Use a payment gateway service that is trusted and recognized by customers and highlight it.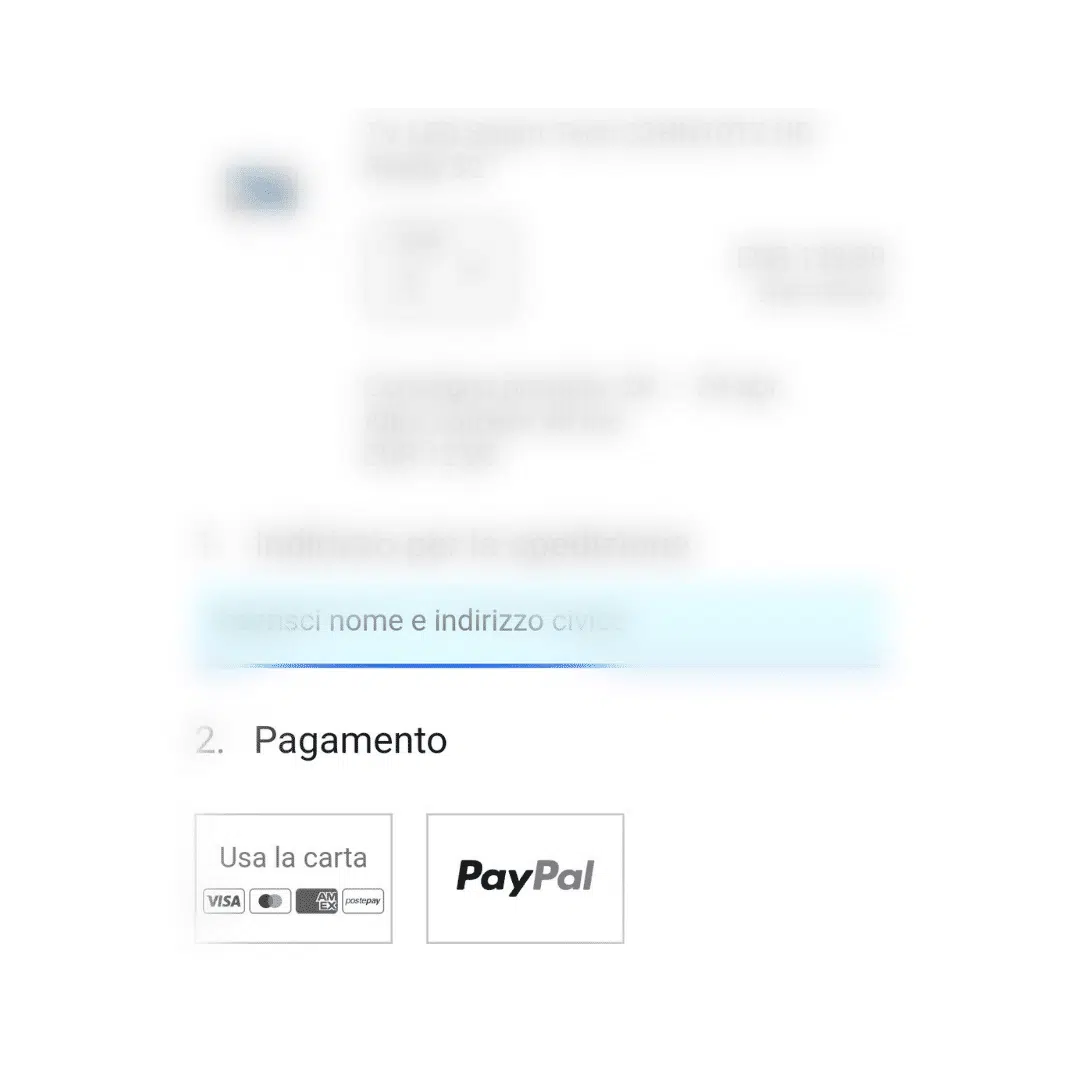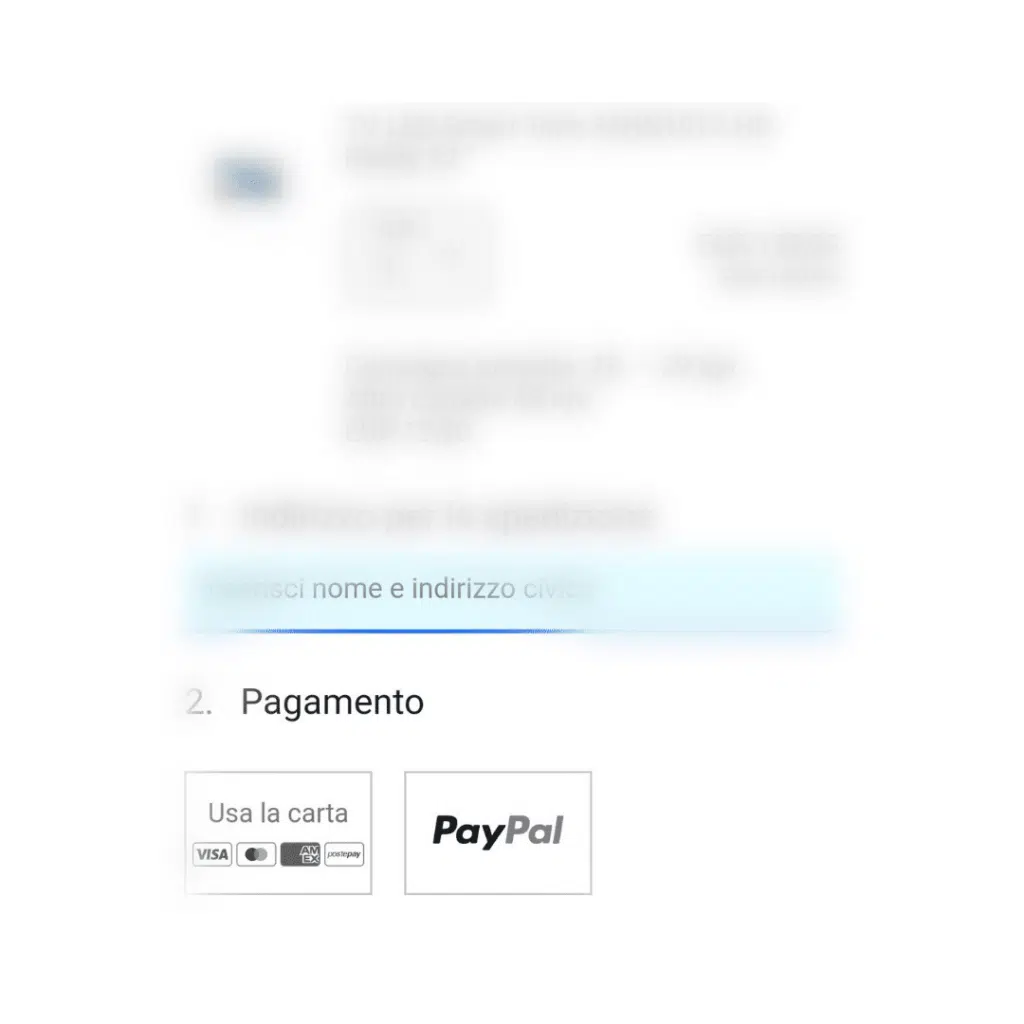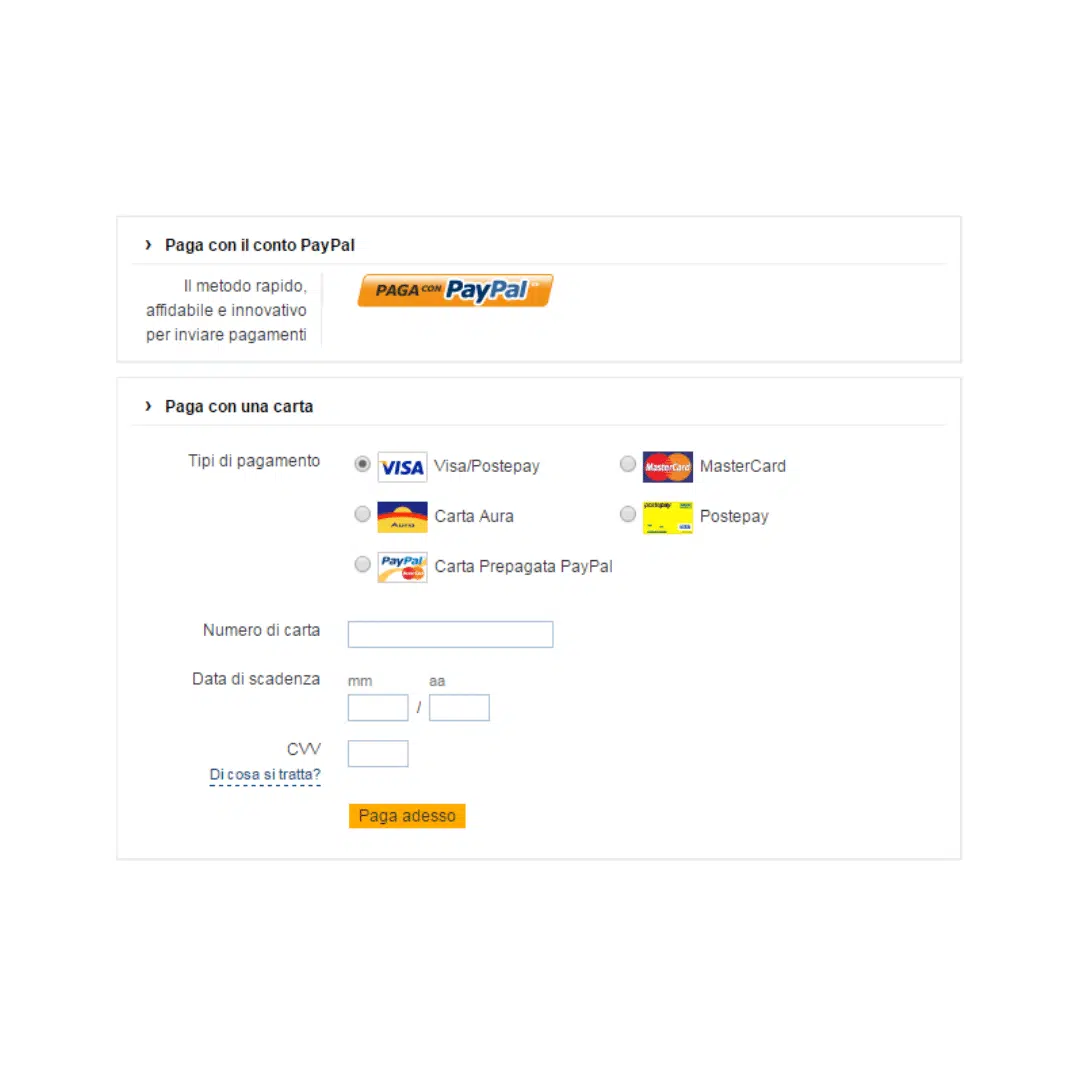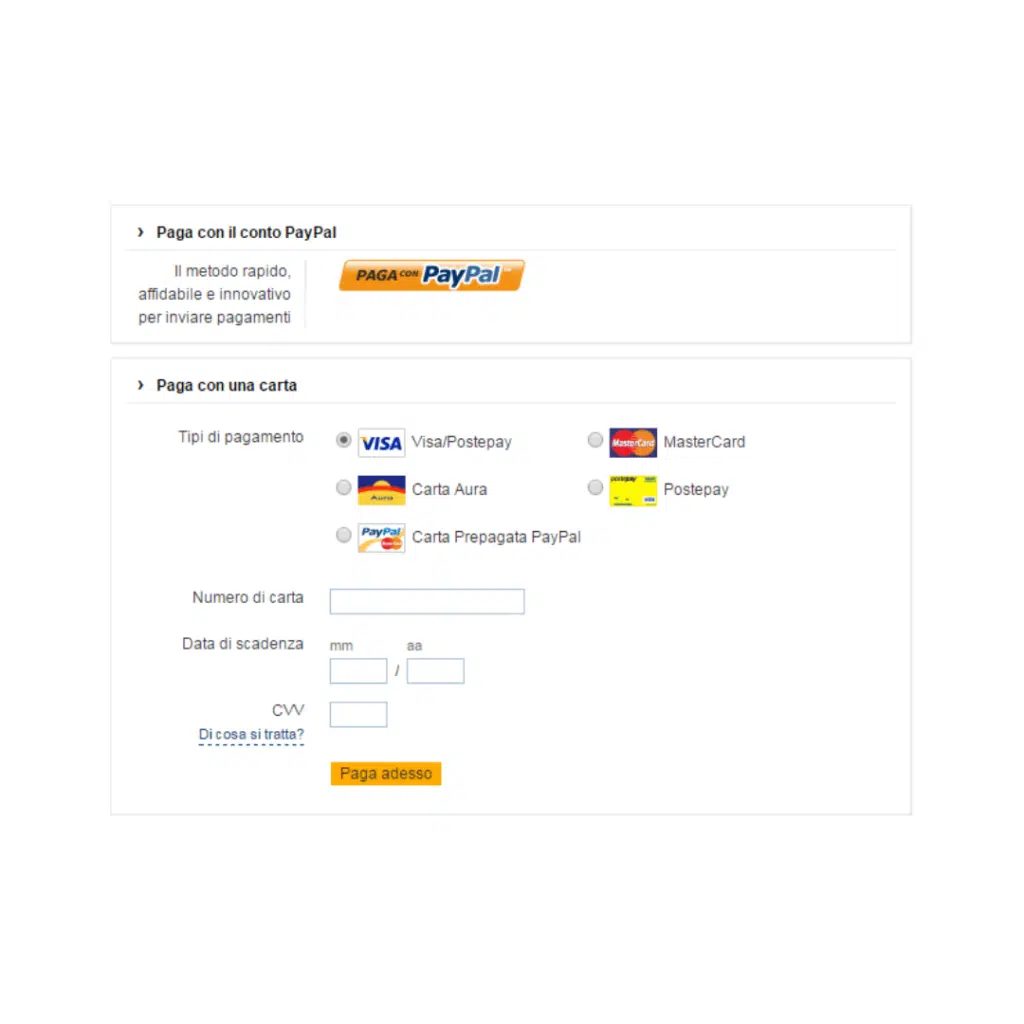 PayPal, Visa, and other names associated with security and reliability.
You can go further to make clear that it's a secure transaction, giving a link to more details, as Amazon does here, for example: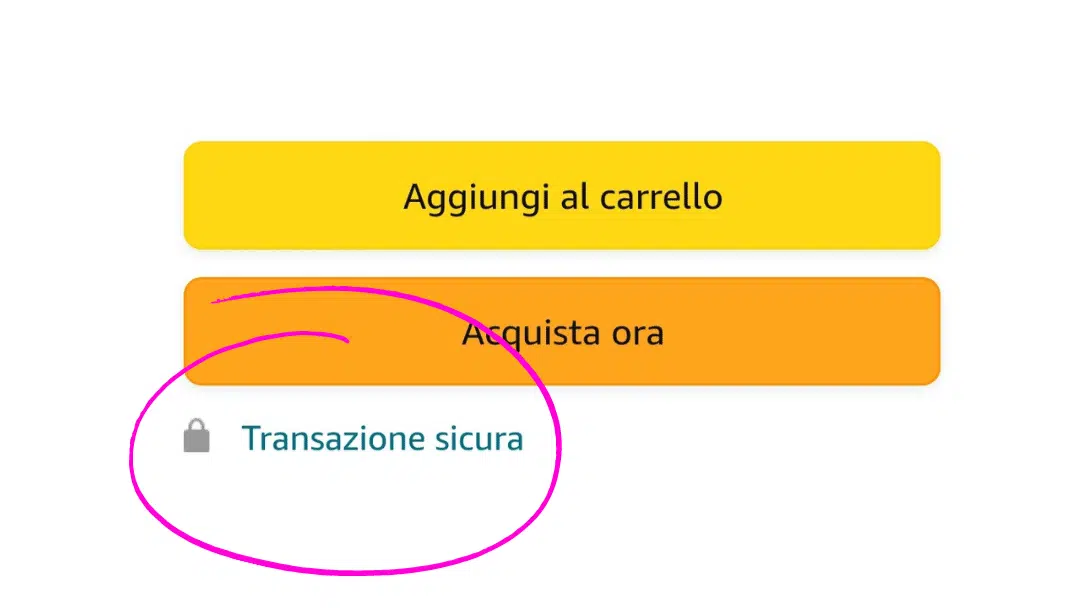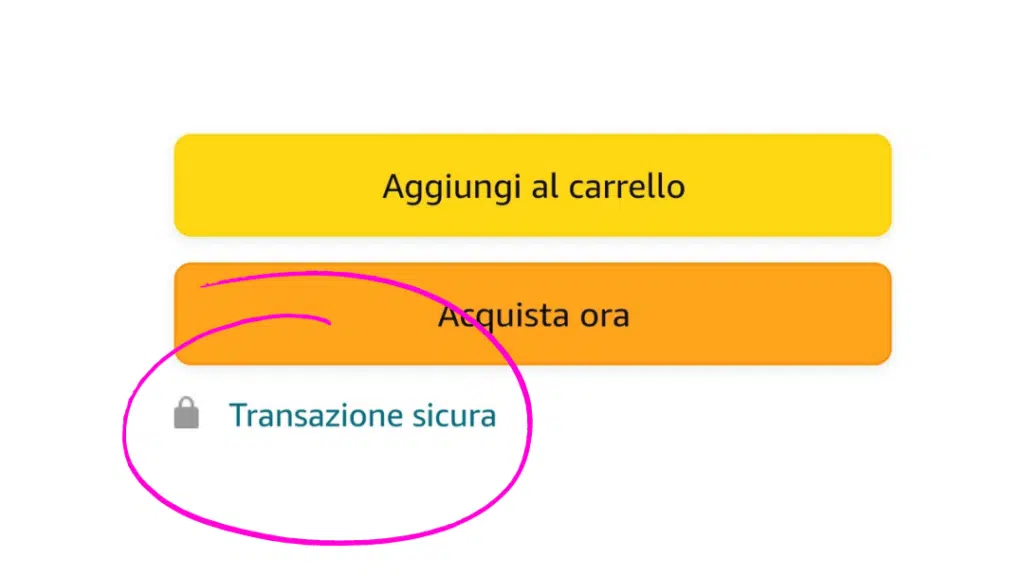 These are just some of the most effective ways to build trust in your e-commerce. If you're interested in other tactics, take a look at Stanford University's Web Credibility Project and keep on reading our blog.
How isendu helps create trust in e-commerce sites
Last but not least, one of the major factors that can help increase customer trust in your online store is your ability to offer fast, efficient shipping service.
The best choice here is to use an innovative software like isendu's that can turn your e-commerce shipments into a powerful growth tool.
How does it do this? The secret is in the simple, intuitive dashboard that the store owner can use to manage every single part of the job, including orders, the choice of carriers, and the labeling process.
If the work is done quickly and well, your customers will definitely be more satisfied with the service, encouraging them to leave a positive review, which boosts your store and brand's visibility.
Try the free demo now and find out about isendu's many advantages!